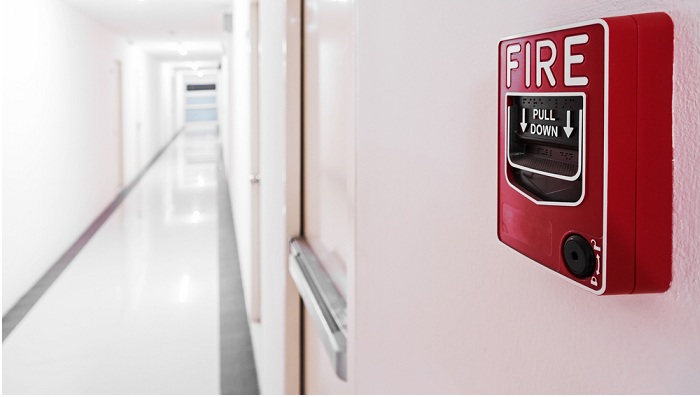 Digital construction and FM platform PlanRadar has been adopted by Global HSE Solutions to improve fire safety reporting efficiency to Tier 1 contractors
PlanRadar's software will support Global HSE's GTS division, which provides fire engineering advice and expertise to Tier 1 contractors and Global HSE's contracting arm, and host fire door inspection courses through its in-house Global Academy.
The adoption will assist in providing more efficient, detailed and accessible fire safety reporting and help clients to navigate the changing legislative landscape, such as the new fire door assessments regulations that came into effect on the 23rd January 2023.
Accurate, compliant, and easy-to-understand fire safety reporting
PlanRadar Co-CEO, Ibrahim Imam said: "Global HSE and GTS has a well-established reputation for delivering exceptional results in a highly niche, specialised and increasingly important field.
"Given the stringent requirements around fire safety, there is no margin for error, and a missed record or lack of clarity in inspection reports could have huge ramifications. That's why we've invested in making our tools fit-for-purpose for accurate, compliant and easy to understand data collation fire reporting, specifically for fire professionals. It also ensures that 'Golden Thread' principles are being followed throughout, for greater fire safety compliance.
"Global HSE's confidence in our offering is a massive endorsement for PlanRadar's relevance and efficacy. We look forward to collaborating with them going forward to deliver safe and secure commercial and residential environments."
The software can also help to fill recruitment needs
PlanRadar's software can also help with recruitment needs to fill the roles required. Global HSE saw PlanRadar's suite of services as a way of streamlining the number of resources existing staff spent on this important, but time-consuming activity.
Ross O'Loughlin, head of Global Technical Services at HSE Global, added: "My main concern was how we could speed up our surveys without losing the value within the survey. I wanted to improve the working life of my staff. Reporting, writing, and collating information around a survey has always been a laborious task. If we can consolidate that in any way, it allows us to focus our energy on delivering our expertise."
Supporting Building Safety Act compliance
PlanRadar's ability to integrate BIM will support the division's compliance with the Building Safety Act and has increased expectations for data collection in line with the Golden Thread of Information.
PlanRadar's platform was tested in a university in Northern England to see how the software performed on a project from start to finish.
With thousands of dampers to inspect, it was a daunting task requiring meticulous record-keeping. However, feedback was unanimously positive, with users highlighting how the platform significantly sped up reporting in an easy-to-use way.
Since its introduction, PlanRadar has been brought onto over 20 GTS projects, to use it as the standard reporting tool across the entire portfolio over the course of 2023.