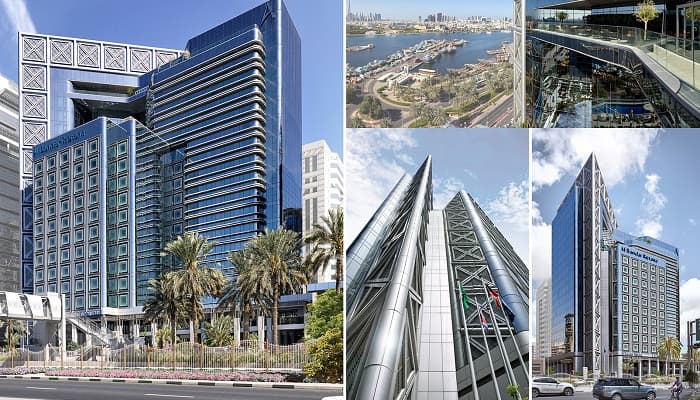 GA Architects & Engineers, a leading architectural consulting firm based in Abu Dhabi, said it has won the Luxury Lifestyle Awards for its key five-star hospitality project, Al Bandar Rotana, in the Best Luxury Architect and Interior Design Studio category.
Established in 1993, the company has implemented a wide range of projects with the help of an expert team of professionals who are providing solutions in architecture, structure, mechanics, and electrical engineering; thus turning it into a big player in the field of architecture and engineering across the UAE.
The modern UAE has a very recognizable architectural landscape. Stunning skyscrapers, futuristic buildings, and fanciful structures create a unique image of this wealthy and ambitious country, said its founder, Ghazi Awad.
"The whole world knows the easily recognizable skyline of its largest cities thanks to the innovative and bold decisions of the leading engineers and architects," he noted.
On the award winning , Al Bandar Rotana project, Awad said: "Having a mirage look, it is hard not to notice the inspiration of this project and its effect on the Dubai creek skyline. Our team has achieved a striking modern impression through the multi-volumetric design that was integrated within a dominant oblique ARCH structure."
"When you reach closer, the message of luxury can be more sensed due to the great attention given to every single detail of this project inside-out, day and night. It is evident how the "Void" became the design feature of space, especially the Atrium that extends ten floors above the entrance hall with an ending glass skylight that fills this space with ambient daylight," he explained.
"The panoramic lifts travel throughout this magnificent Void penetrating the building at its external facade for eight floors with a spectacular view over the pool deck combined with the Creek horizon," he added.
On the Rotana project, Awad said another unique feature was the restaurants' glass terraces, which suspend fully above water features and that have an impressive vertical display with the upper terraces.
"All of which are covered sensitively by patterned shading elements that bring back the traditional feeling of the old city into this modern space," he added.-TradeArabia News Service