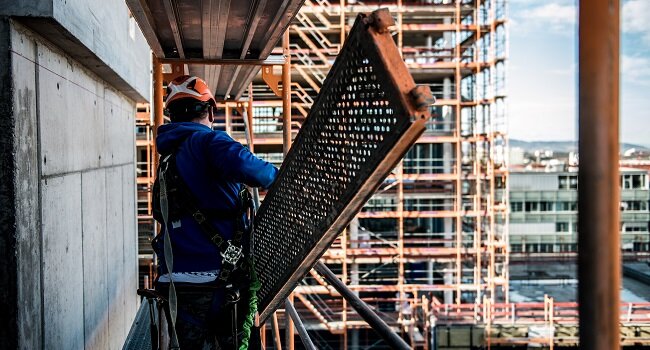 Construction input prices, or the cost of developing a given project in the US, declined for the first time in more than 18 months compared to the previous year, but remained 39% higher than in February 2020, when the COVID-19 epidemic disrupted supply chains.
An Associated Builders and Contractors survey found that non-residential costs and overall construction prices were both down from March 2022 by 0.6% and 0.9%, respectively. According to Anirban Basu, ABC's head economist, this is the first time they have declined annually since August 2020.
Nonetheless, prices have risen in the last 30 days. In March, the total construction and non-residential input costs grew 0.2% and 0.4%, respectively, over the previous month. The good news is that the most recent producer price index statistics, which indicate broad-based decreases in both goods and services prices, indicate the Federal Reserve's predicted 25 basis point interest rate hike at its May meeting will be the last of the cycle, stated Basu. The negative aspect is that this data implies that wholesalers and others have significantly less pricing control.
Natural gas and raw energy materials fell the most in March, by 21.4% and 11.9%, respectively, compared to February. As reported by ABC, crude petroleum prices plummeted 10.2%.
However, just five of the 19 price categories had price decreases in March, while other commodity prices continued to grow. Based on the data, iron and steel prices grew by 2.9% in March, steel mill goods increased by 1.2%, and concrete products increased by 0.7%.
Nevertheless, non-residential construction inputs have risen 39.5% since February 2020, as per the data.
While some embrace the prospect of rate hikes coming to an end, the Federal Reserve may prefer to keep rates higher for longer to guarantee that inflation is kept under control, according to Basu. This, together with other signals of declining economic activity, suggests that the risk of a recession remains high, even as the economic outlook becomes more uncertain.
While the total commodities sectors studied by ABC saw a modest monthly price increase, a different indicator fell, reported the Associated General Contractors of America.
According to the release by AGC, the producer price index for non-residential building inputs for final demand fell 0.1% from February to March. A 2.3% decline in energy inputs prompted that decrease.
However, several input costs increased by double digits from the previous year. Cement costs, for example, surged by 17%, concrete products increased by 14.5%, and paving mixtures and blocks increased by 14.1%.
With materials costs varying so dramatically from month to month, contractors are wary of committing to projects with unknown costs and lead times, according to Ken Simonson, an AGC chief economist. While the broader economy's inflation is returning to normal, construction expenses continue to rise.