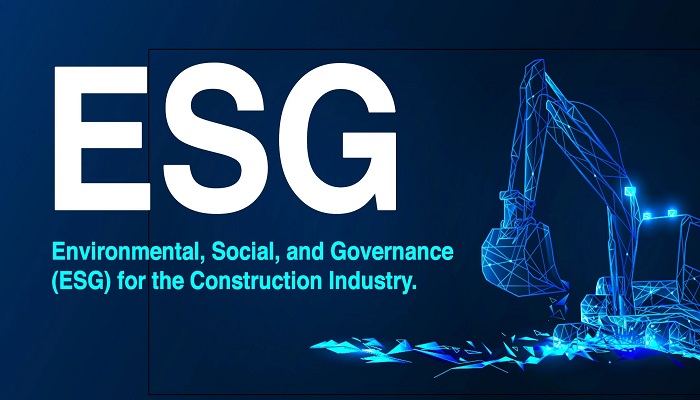 The execution of environmental, social, and governance- ESG practices in the construction sector is important due to the construction industry's role as a means for a nation's both physical as well as economic development.
As per Datuk Mohd Zaid Zakaria, the chief executive officer of the Construction Industry Development Board Malaysia- CIDB, the construction industry happens to have a significant impact on the economy. With its connections to more than 120 different industries, it has a multiplier effect of 2.03. It is worth noting that 90% of the companies in this industry are small and medium enterprises.
During his keynote address at the International Construction Transformation Conference on November 14, he stated the important role of the construction sector in serving almost all other sectors. He highlighted that economic value creation takes place within the built environment or through it.
Mohd Zaid said that according to the World Economic Forum- WEF the construction sector contributes almost 6% to the global gross domestic product. Additionally, it holds the distinction of being the largest consumer when it comes to raw materials as well as constructed objects worldwide and is responsible for around 25% to 40% of the total carbon emissions globally.
In addition, it has been discovered that the construction sector happens to have a significant responsibility for up to 50% when it comes to climate change, 40% of worldwide energy consumption, and 50% of landfill waste. Furthermore, the sector is also responsible for air, water, and noise pollution, as well as the destruction when it comes to natural habitats.
As per WEF's report, it is highlighted that countries have the capacity to substantially decrease emission rates and also achieve energy savings of more than 30% by utilizing the capabilities of the construction arena.
Mohd Zaid went on to state that the CIDB, which operates as an agency under the Ministry of Works, acknowledges the importance of sustainable construction.
He stated that the Ministry of Works came up with the National Construction Policy 2030- NCP in 2021, which looks to establish the principles of sustainable construction practices.
He stated that NCP has gone on to outline the necessary measures to attain high-quality, dependable, sustainable, as well as resilient infrastructure. This all is to ensure that projects are designed with infrastructure that can take pressure as well as recover from damages caused by natural disasters.
He added that it also makes sure that the planning, material usage, design, construction processes, as well as maintenance of the infrastructure are conducted with the thought of constructing as well as preserving structures that can hold natural disasters.
Mohd Zaid says that Malaysia has made considerable progress in the field of sustainable construction. However, he also takes cognizance of the fact that there are still multiple challenges that need to be addressed.
The embrace of sustainable construction practices varies within the sector, and there is a general belief that it is more costly.
Mohd Zaid stressed the significance of specialized knowledge as well as skills in implementing sustainable construction, which means that capacity-building programs and also continuous professional development initiatives are very important. Therefore, collaboration among all industry stakeholders is necessary when it comes to successfully shifting to sustainable construction.
The construction industry goes via various challenges as it strives to have carbon-neutral aims. These challenges include raising awareness, creating market demand, addressing cost concerns, pushing collaboration, elevating skills, and at the same time creating supportive policy frameworks.
According to Mohd Zaid, it is critical for Malaysia to continuously refine as well as enhance its policies, guidelines, and also incentives in order to establish a well-balanced environment for sustainable construction.
He added that by directly addressing these issues, promoting cooperation, as well as fostering the development of skills and knowledge, they can make sure that Malaysia happens to be on track in its journey towards sustainable construction.