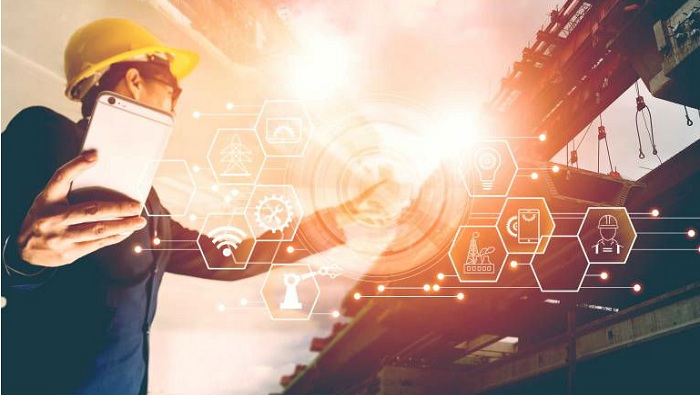 EquipmentShare, an equipment and digital solutions provider serving the construction industry will open two new locations in California, effective immediately, to serve the greater Los Angeles and San Diego construction markets. This location will be the company's fourth operation in the state of California.
Both locations boast new rental fleet inventory that includes general heavy equipment, dirt and heavy dirt equipment, high-reach equipment and specialty infrastructure equipment, along with EquipmentShare's proprietary smart jobsite technology, which recently earned the company the 2020 Fleet Management Technology Company of the Year award by the AutoTech Breakthrough Awards.
EquipmentShare's newest locations are located at 15495 Arrow Route in Fontana, Calif., and 2590 Main Street in Chula Vista, Calif. To contact the Fontana location, customers may call (909) 219-0084. To contact the Chula Vista location, customers may call (442) 252-1121. Both locations are open to customers Monday through Friday from 7 a.m. to 5 p.m.
"This is an exciting, important step for our business," EquipmentShare CEO and Co-founder Jabbok Schlacks said. "These are our first locations serving the greater Los Angeles and San Diego markets, and we're proud to be here. Our team is going to show our California customers what EquipmentShare is all about: outstanding, personal customer service, and next-generation fleet, outfitted with our game-changing technology to accelerate productivity for construction."
EquipmentShare outfits its rental machines with tracking hardware. Rental customers can choose to monitor equipment utilization, GPS location, fuel usage, maintenance history and upcoming service for each asset. EquipmentShare's fleet management technology solutions can notify service managers and technicians when a machine is approaching or past due on maintenance to keep equipment in optimal running condition and prevent breakdowns, which lead to downtime on the job—a major pain point for the construction industry.
"Our equipment trackers are able to provide us with a ton of data and to take corrective action to help participating customers save money and prevent downtime," EquipmentShare's Chief Data Scientist Tim Green said. "We can use our data to create predictive models that anticipate breakdowns before they happen. If an engine overheats, but the coolant temp gauge shows it's running cool, then no operator can tell they're about to destroy the engine. With our tracking technology, we can create a model that helps us prevent that from happening in the future."
EquipmentShare's proprietary smart jobsite technology allows contractors to manage and track their fleet from anywhere on the planet through their smart device. The technology positions EquipmentShare as the go-to resource to help contractors transition through the pandemic in 2021, and according to Engineering News-Record, the construction industry is slated to lead California's post-pandemic economy recovery.
"Construction contributes significantly to our nation's GDP and is a driving factor in the economic health of communities in every corner of the country," EquipmentShare President and Co-founder Willy Schlacks said. "It's our mission to ensure contractors and construction professionals have the right tools and assets to get the job done, whether that's contactless equipment rental experience, smart jobsite technology, service, and parts or a new machine."
Both locations are operated by General Manager Steve Beilman, who brings 30 years of industry experience and a dedication to long-standing customer relationships to the role.
"Something we're really proud to offer L.A. and San Diego is a very personal touch," Beilman said. "We're not territory-based, so we can provide each customer with personal interaction and assist them no matter where their jobs take them across the state of California—and beyond. Rental customers aren't used to that kind of personal service because that's not what they get from traditional rental companies, but EquipmentShare values that and always delivers that to our customers."
Beilman is actively growing the teams at both new locations and is hiring for a variety of roles, including mechanics, service technicians, sales, delivery drivers and technology installers.
"I'm especially excited to enter the greater San Diego market and hire a lot of local professionals, including service members who are entering civilian life and veterans," Beilman said. "San Diego has a large military population; we're located near many bases. Not only do we hope to serve those bases as their preferred equipment rental provider, but we're also on a mission to hire veterans who we know from experience bring a strong sense of dedication, determination and enthusiasm to the company."
In honor of Veterans Day in 2020, EquipmentShare announced it would increase its veteran employment by 50% over the next two years. The company also raised $20,000 to support veteran-centric nonprofits and announced a partnership with Hire Heroes USA, an organization that assists veterans with employment resources.
Additionally, Glassdoor recently named EquipmentShare one of the top growing companies in the country, despite the pandemic. To learn more about careers with EquipmentShare and apply, visit equipmentshare.com/careers.
Headquartered in Columbia, Mo., EquipmentShare is a nationwide construction solutions ecosystem provider that solves industry pain points through smart jobsite technology and equipment rental, retail and service distribution. More than a rental company, EquipmentShare's cloud platform enables construction and industrial companies to gain a real-time view into the connected jobsite. EquipmentShare's enterprise suite is OEM-agnostic and can track any piece of equipment, regardless of brand, to help fleet managers monitor assets, prevent theft and machine misuse, track employee hours and shifts, increase machine utilization, streamline maintenance and prevent unplanned downtime. Founded in 2015, EquipmentShare employs nearly 2,000 team members of diverse perspectives that push the boundaries of possibilities to create unparalleled customer value, support their communities and empower construction professionals to work more efficiently. EquipmentShare's growing presence of 74 locations, which includes equipment and service yards, research and development sites, administrative offices and specialty solutions, serve the rapid demand for the company's equipment and digital solutions.