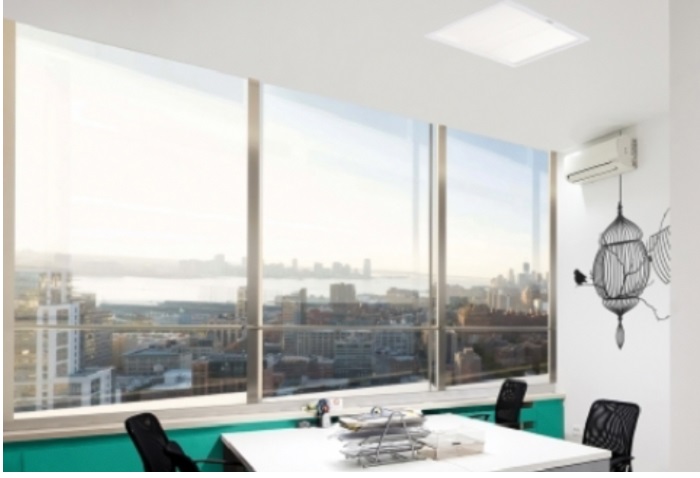 As per one of the recent insights, the doors and windows market in Europe has witnessed a significant amount of progress lately, all thanks to the elevation of strict government regulations and also energy-saving codes. Numerous nations throughout the region are elevating their demand in terms of sustainable energy sources so as to combat some serious environmental challenges such as global warming and climate change. The construction sector across Europe is indeed witnessing a sharp surge in terms of the number of energy-efficient structures and is apparently investing large sums of money when it comes to remodelling the ageing buildings.
Office space demand has surged many folds across Europe. It is estimated that the window and door market across the region will exceed $49 billion in terms of valuation by 2027. The income levels of Europeans are increasing at a very promising rate, therefore offering them more space to splurge on costly residential units. The demand for smart homes has also gone up, creating a push for windows and doors that are smart. Some of the top trends that will go on to benefit the doors and windows industry are as follows:
uPVC-driven doors as well as windows find great demand across Europe
Raw materials such as wood, metal, and uPVC are commonly used for the production of high-end windows as well as doors for both commercial and residential spaces. Out of them, the one that is most preferred is uPVC among real estate developers across Europe due to its variety of favourable traits. Some of which happen to be low maintenance, being lightweight, and also have better resistance to corrosion than their counterparts.
Europe windows and doors market share when it comes to the uPVC segment is anticipated to record a CAGR of 5% by 2027. It is a fact that uPVC happens to offer more thermal insulation when compared to aluminium and also plays a pivotal role in safeguarding against too much heat or even cold from entering the space. uPVC, unlike wood, has minimal expansion as well as contraction properties, thereby making it a very durable option for both door and window panels.
Widening commercial segment sees more demand for windows and doors
The European window and door market size when it comes to the commercial sector is anticipated to rise at a pretty significant rate in the years to come. One of the main reasons for this is the growing need to elevate the overall commercial complex's security from fire as well as burglary, as well as upgrades pertaining to the same purpose. It is also expected that raw materials such as aluminium, glass, and steel are going to have a strong demand from commercial users as they happen to be known for their strength as well as durability.
Glass doors and windows are highly preferred when it comes to constructing office spaces across Europe's IT sector since they go on to help with enhanced visibility and also add to the entire aesthetic appeal.
Growing apprehension over minimising carbon footprint
Building construction goes on to increase the carbon footprint of any organisation. This is the precise reason why there is a growing demand for energy-efficient doors and windows.
It is well to be noted that energy-saving amenities are the main aggregators when it comes to reducing electricity bills and are inadvertently useful in decreasing the strain that happens to be created on renewable sources of energy so as to meet the demand of consumers. The fact is that today, smart doors and windows are being created with sensors that happen to be built in. Fibreglass doors and windows are gaining popularity as their material is a poor conductor of heat and electricity, which apparently means that they provide better insulation vis-à-vis other products. This trait of fibre glass makes sure to reduce excessive use of electricity and hence diminishes the requirement to use more non-renewable sources of energy so as to produce power.
Renovation of homes sees a surge
It is well to be noted that the renovation activities of households across Europe's window and door market are anticipated to get a push in the coming years. One of the significant reasons behind this is consumer awareness with regards to the harmful effects of using products that are not energy efficient. It has gone on to foster the demand for energy-driven amenities across the region so as to reduce the overall strenuous impact on the environment.
The fact remains that door and window manufacturers across the EU have to strictly abide by the derivative of the construction product. It provides guidelines when it comes to the producers so as to ensure that they go on to build doors as well as windows that are highly resistant to water, wind, and fire.