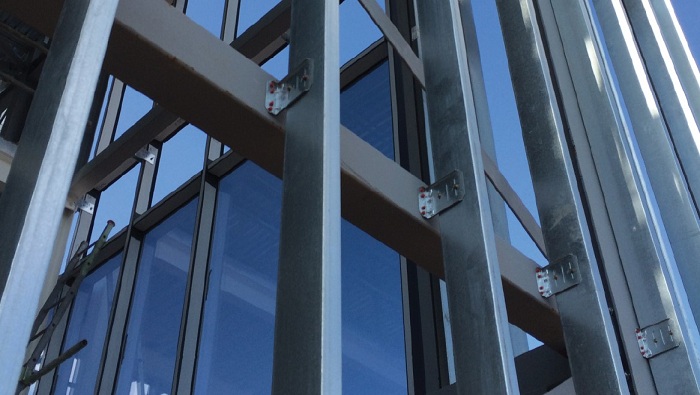 Emirates Steel, the leading integrated steel manufacturer in the Middle East, announced its participation in The Big 5, the largest construction industry's event in the Middle East, Africa, and South Asia region. The mega event is being held at Dubai World Trade Center from 12 to 15 September 2021, with over a thousand local and international exhibitors with 20 national pavilions from 45 countries.
Emirates Steel invited customers, developers and stakeholders vested in the construction sector to visit its interactive stand featuring virtual tours within the company's plants in Sheikh Saeed Hall 2, No. SS2 A91. The aim is to understand the customers' new requirements comprehensively and identify future industry trends.
During Emirates Steel's participation in the only in-person event that brings together the leaders of the construction industry in the world this year, the company highlights the latest developments of the UAE's steel industry, its diversified range of high-quality and new products, future plans, facilities supporting the construction sector, and the company's achievements at the operational excellence and competitiveness levels. This sheds light on Emirates Steel's role in supporting the UAE's economic diversification and promoting its sustainable economic model based on knowledge and innovation.
"The construction sector is the major contributor to steel consumption in the region with a dominating percentage of 92%, and thus its developments predetermine steel consumption trends. Our participation in The Big 5 is undoubtedly gaining increasing importance due to our leading position as the only and largest integrated steel manufacturer in the UAE," said Engineer Saeed Ghumran Al Remeithi, CEO of Emirates Steel.
"Emirates Steel strives to support the UAE's construction sector by providing a reliable and sustainable supply of steel products, maintaining the balance across the local market, and ensuring the best prices of rebars. For instance, we reduced the prices of rebar (8-32 mm) AED 348/tonne for September delivery to AED 2,610 compared to AED 2,956 for August delivery. Moreover, due to our continued efforts, the prices of rebar in the UAE are among the lowest regionally and globally." concluded Al Remeithi.
The Big 5 2021 will provide the opportunity for entrepreneurs and project owners to communicate directly with experts, officials, and stakeholders of the regional and global construction industry and learn about its latest developments, products, and future directions.