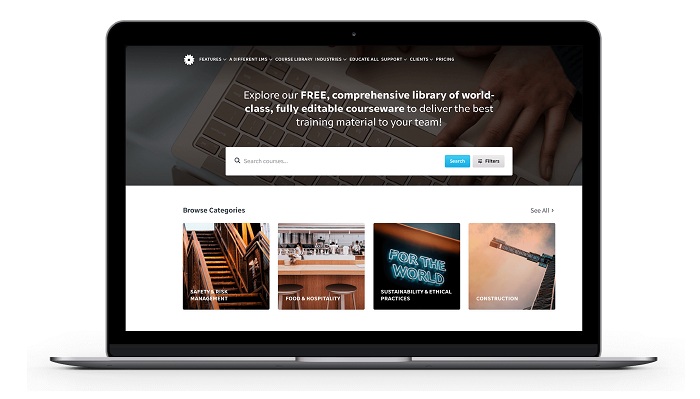 Mobile-first training tool EdApp announced that they're removing all volume restrictions from their free plans. Meaning that companies of any size can now use their unique tool to train their teams without any restrictions on users or lessons taken in the app. In addition to this update to their plans, EdApp has recently launched a suite of new courses directed specifically at the construction industry, so that training managers and leaders can quickly edit and deploy relevant courses to their teams. 
So what is EdApp?
EdApp is a mobile-led training tool, built for workers who are not typically at a desk. The platform allows managers and trainers to easily create courses and deploy them instantly to their teams to ensure that workers can be trained regardless of where they are physically located or if they have a desk-based workspace to work from. Courses created in EdApp can be easily taken by anyone with an iOS or Android device, as well as a web-based portal for taking courses where required. 
How can I create content for my team?
EdApp and their team of talented course developers have already built a collection of courses specifically for the construction industry in their editable course library. There are over 40 courses ready to deploy to teams including:
Working in confined spaces

Fall prevention

Basic rigging

Harnessing
The courses can be edited and adjusted to suit the specific needs of your team, and are all included at no cost, along with the rest of the EdApp platform. 
What else do I need to know?
EdApp delivers its content in a microlearning format, which has proven is be significantly more effective than traditional eLearning typically offered to workers. The courses are broken down and delivered into bite-sized chunks of no longer than 7 minutes and then consistently reinforced. EdApp integrates with almost any existing systems using their API and can automatically create users and report on course completion. 
To get started with EdApp, just visit their website and create a free account.