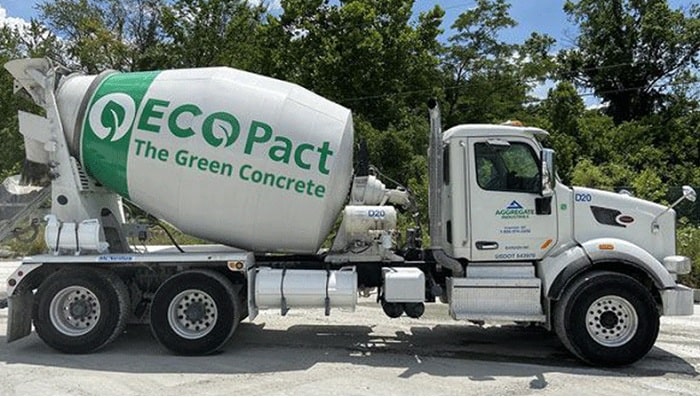 Following its rollout in Europe and the US, Lafarge Canada introduces ECOPact, a broad range of green concrete, delivering high-performing, sustainable and circular benefits with the opportunity to reuse materials in construction.
This introduction is an essential component of the company's strategy to advance the transition towards low-carbon and circular construction.
David Redfern, President & CEO Eastern Canada, explains: "ECOPact, the first Canadian CO2 reduced concrete brand, represents an important step and redefines our approach to minimizing greenhouse gas emissions. When people choose ECOPact, they reduce the carbon footprint of a cubic meter of concrete by a minimum of 30% and it can be certified, empowering owners, municipalities and specifiers with the ability to include the impact on climate as a criterion in their procurement process."
With the rollout of ECOPact across the Americas, the company aims to make a significant contribution to sustainable construction, where it sells roughly 15 million cubic metres of ready-mix concrete every year.
ECOPact is sold at a range of low-carbon levels, from 30% to 70% less carbon emissions compared to standard concrete. Future product expansion will allow up to 100% reduction in carbon emissions compared to standard concrete. Where regulatory conditions allow, ECOPact products integrate upcycled construction and demolition materials, further closing the resource loop.