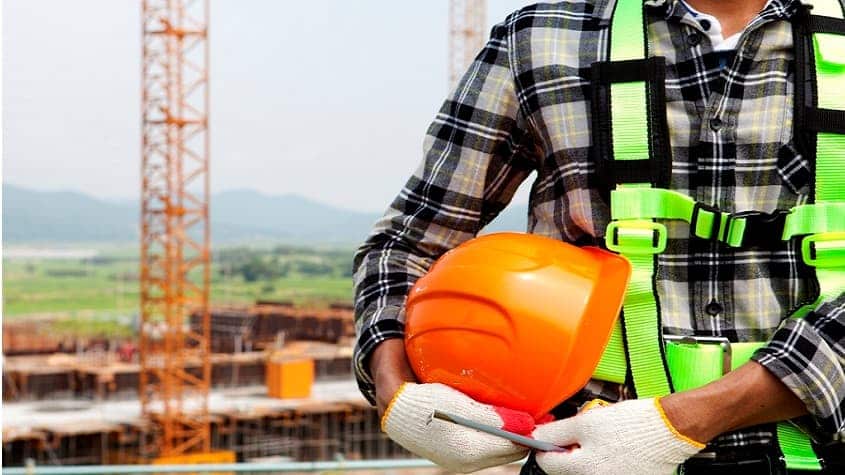 E-J Electric Installation Co. is proud of their dedication to construction safety, and commitment to performing all work activities in an accident-free manner.
To ensure that they achieve this goal, the E-J Electric team proactively educates themselves on the newest safety methods and innovations to carefully execute projects of all sizes – work ranging from small installations to major power plants.
Measures to Ensure Safe Projects
E-J Electric regularly performs projects in areas with a wide range of hazards, therefore, their safety program is tailored to each project's unique specialized environment no matter how complex. E-J Electric has developed and implements a Corporate Safety Program and task specific Health and Safety Plans (HASP's) consistent with and often exceeding Occupational Safety and Health Administration (OSHA) requirements, and develops and executes site and activity specific Job Hazard Analysis (JHA's) for each project, to ensure all workers understand safety requirements and work activity safety expectations. To ensure continuous review of both internal best practices and new or revised industry safety requirements and best practices, E-J has developed a Safety Committee to review and improve E-J Electric's safety and accident prevention strategies.
"No matter how small or large the project at hand may be, the E-J Electric team proudly ensures all safety requirements are abided by," said E-J Electric President Anthony Mann. "We regularly work to protect our employees, clients, and the public from physical injury to the best of our ability."
To support and maintain a Culture of Safety at E-J Electric, the company implemented a pre-work safety initiative which include:
A mini-exercise program called Stretch and Flex, which employees must complete before working on a project each day. The fitness program includes a combination of stretches and core exercises such as shoulder stretches, toe touches, quad pulls, hamstring stretches, arm beds and others, to loosen muscles, support health, reduce the probability of soft tissue injuries and allow for optimal productivity and safety on construction sites.
A documented Daily Job Hazard Analysis Briefing discussing the work shift activities, potential hazards, required personal protective equipment (PPE) and hazard remediation requirements.
Review of the company issued Daily Safety Message
Formal documented Weekly Toolbox Safety meetings including a topic specifically selected by the Corporate Safety Director, and a 27-point general safety topic checklist.
Safety Committee Principles
E-J Electric's safety committee has developed guiding principles to ensure projects are accident free. These include:
Safety starts with management taking responsibility and making a commitment to safety.
We value the importance of training and communication.
We seek to create effective programs and recognize our unique hazards and environment.
Management has a responsibility to monitor and update safety initiatives.
A safe work record is "good business" for the future of our firm.
Safe work practices are a requirement.
Other Safety Involvement
E-J Electric is also a member of the Building Trades Employers Association (BTEA) Safety Committee and the National Electric Roundtable (NER) Safety Committee.
SOURCE E-J Electric Installation Co.