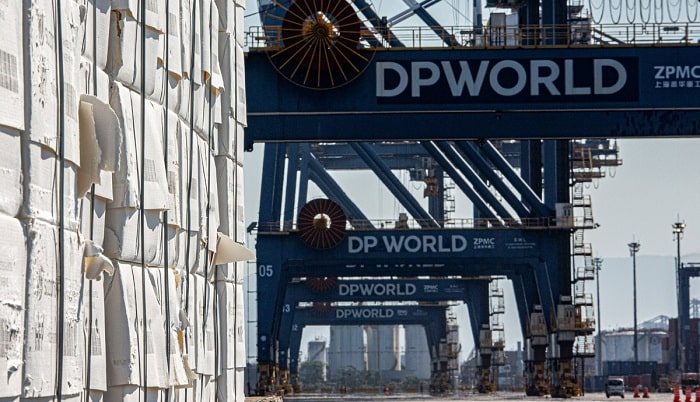 Dubai-based DP World and the Government of the Democratic Republic of the Congo (DRC) on Tuesday laid the first stone to mark the start of construction of the new Banana Port project.
The stone laying follows the signing of the collaboration agreement in December between DP World and the DRC Government to develop the first deep water port in the country.
The port is being developed at Banana, along the country's 37km coastline on the Atlantic Ocean in Kongo Central province, and will provide significant cost and time savings that will boost the country's trade once completed.
DP World will develop an initial 600-metre quay with an 18m draft, capable of handling the largest vessels in operation. It will have a container handling capacity of about 450 000 TEUs (20-foot equivalent units) per year, and a 30-hectare yard to store containers.
The ceremony was attended by Félix-Antoine Tshisekedi, President of the DRC, and Sultan Ahmed bin Sulayem, group chairman and CEO of DP World.
Tshisekedi said: "This is a proud and historic day for the DRC, as our vision to develop Banana Port to transform our country into a regional trade hub, becomes a reality. It will grow our economy by creating direct and indirect jobs, provide new opportunities in the supply chain and attract more foreign direct investment. The new port will not only benefit the Kongo Central Province, but the whole country."
Bin Sulayem said: "Banana Port will be a modern, world class port and undoubtedly a game changer for the DRC. Once complete, it will attract more direct calls from larger vessels travelling from Asia and Europe, greatly enhancing the country's access to international markets and global supply chains. We thank President Tshisekedi and his Government for partnering with DP World to develop Banana Port."