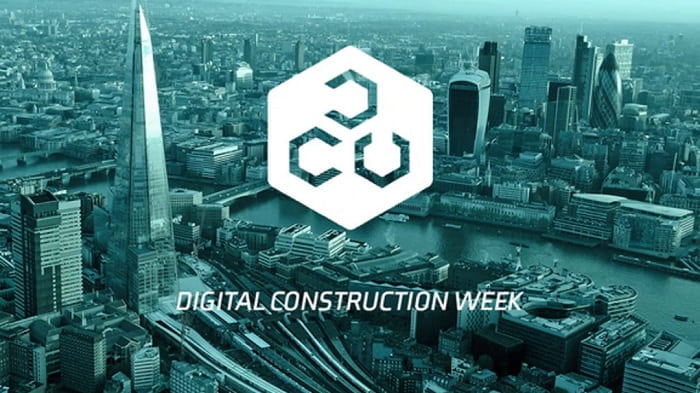 With just weeks to go until the 2022 show, Digital Construction Week (18-19 May, ExCeL London) announces the highly anticipated line-up for the Main Stage.
Reserved for the biggest topics in digital construction and the built environment, the Main Stage features technical experts and thought-leaders from some of the sector's most recognisable names.
Here are some highlights from the Main Stage at Digital Construction Week 2022, providing an up-close look at digital twins and augmented reality, safety and the golden thread, ESG and Net Zero, and more.
Gain insights from industry panels
Microsoft will host a panel on Digital Twins, Mixed Reality and Sustainability, outlining Microsoft's role in the future of the built environment and its commitment to become carbon negative by 2030. Join James Lockyer (Director IOT & Sustainability), Eoin Doherty (EMEA General Manager DataCentre Operations), Richard Jones (IOT Architect) and Swati Mehra (Global Program Director), along with Kieran Beggan (CEO of Fexillon) to hear about 'Smart Connected Places' from their Redmond Campus Development. It's a valuable opportunity to learn how digital twin and mixed reality technology can build rich user experiences and how data can empower collaborative decisions and reduce energy consumption.
With the Building Safety Bill in the final stages, a cross-industry panel will discuss The Building Safety Bill and Digital Golden Thread – Today's priorities. Vicki Reynolds (Chief Technology Officer for i3PT), Paul Nash (Consultant and member of the Industry Safety Steering Group), Hywel Davies (Technical Director for CIBSE), and Johnny Furlong (BIM Strategy Lead for L&Q) agree that taking a "wait and see" approach to building safety is no longer acceptable and that digitalisation is key to developing and maintaining a golden thread of information. Together they will share need-to-know information, along with advice on how you can immediately start improving compliance and safety.
Environmental, Social, and Governance (ESG) ratings and becoming increasingly important, but with little standardisation, there is not much consistency and a lot of confusion. To clear up this growing issue, a panel of ESG experts will answer the question: ESG – what's it all cracked up to be? Diana Sanchez (Associate Director and Head of ESG for Hoare Lea), Anand Mechari (CEO for Invicara), Sally Vivien (Practice lead, Climate Change, Sustainability and Resilience for AECOM), Karen Alford (Flood and Coastal Risk Manager for Environment Agency), and Alex Edds (Head of Sustainability – Europe, for LaSalle Investment Management) will explain in plain language, what exactly ESG is, what the ESG landscape looks like, and how the construction industry can get on board with ESG initiatives.
Future-proof your business with the Construction Innovation Hub
The Construction Innovation Hub will present several talks at the show, sharing actionable ways to accelerate your digital transformation.
In Value Toolkit: The future of value-based decision making, Ellie Jankins (Value Toolkit Integrated Project Lead) will unpack the Construction Product Quality Planning (CPQP) framework, formerly known as Construction Quality Planning (CQP). Attendees will learn how standardised processes will help the sector scale up and meet the need for platform-based solutions. Plus, case studies of Project Etopia and Ilke Homes will demonstrate the rapid transformation of the UK construction sector, which is now focused heavily on safety, efficiency, and environmental impact.
Elsewhere on the programme, David Philp (Impact Director for Digital) will present Digital Transformation bought to you by Construction Innovation Hub. This practical session will prove unmissable for anyone who wants to create a digital roadmap for their business, whether they are an SME or a major client. Attendees will gain guidance on how to disrupt the usual ways of doing things and how to plot a digital-enabled journey towards their goals.