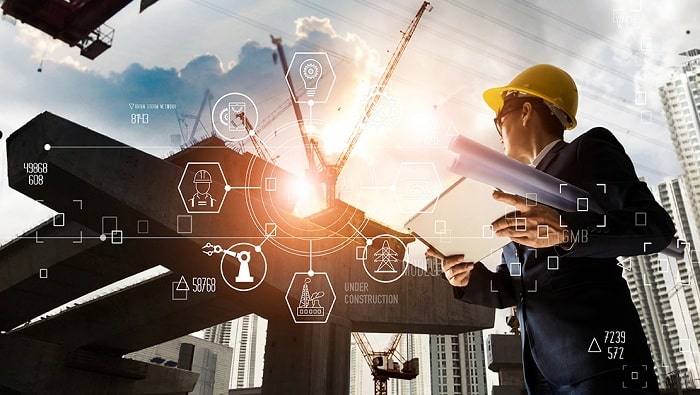 Advancing the rapid digital transformation of the construction industry, the Construction Specifications Institute (CSI) is proud to announce the expansion of Crosswalk® to include support for general contractors and their preconstruction, estimating, and closeout teams.
Built to improve access and streamline implementation of building and design standards, Crosswalk is the first digital tool created by CSI to deliver essential standards directly to construction technology platforms and software. Via an enterprise-grade API, Crosswalk enables digital access to key standards that guide construction projects, including CSI's MasterFormat®, UniFormat®, and OmniClass®. Now, general contractors can integrate digital versions of CSI standards directly into software and internal project systems. By embedding Crosswalk directly into project workflows, contractors can improve data management across teams and projects.
"Project teams are responsible for exchanging and keeping track of increasingly complex sets of data, specifications and quantities" says Crosswalk's general manager Hugh Seaton. "These teams now have the ability to streamline that process, reducing risk of misclassification and data loss, while improving ease of use and ultimately, productivity."
Crosswalk enables data transfer across standards and phases of development, ensuring that project teams maintain data continuity and accuracy. Through its API, Crosswalk facilitates searches of specifications in each standard, as well as best-in-class "crosswalks" to translate classifications across standards. Digital access through Crosswalk replaces time-consuming, error-prone methods of referencing standards with PDFs or spreadsheets. Implementing Crosswalk to translate specifications from UniFormat to MasterFormat, or from older versions of MasterFormat, offers a more accurate, efficient approach for managing specifications, classifications, and quantities.
"We built Crosswalk as an enterprise-ready platform from the start, ready to handle the availability, security and scale requirements of even the largest contractors," says Rick Bawcum, Chief Technology Officer of CSI.
Expanding Crosswalk support to include contractors has far-reaching implications for the AEC community, facilitating collaboration across project phases and standardized approaches to project data management.
About CSI
Founded in March of 1948, the Construction Specifications Institute (www.csiresources.org) is a national association of more than 7,000 members dedicated to improving the communication of construction information by continuously developing and transforming standards and formats, education, and certification.
About Crosswalk
Crosswalk® is the first API to network CSI's MasterFormat®, Uniformat®, and OmniClass® organizing principles with the world's building professionals, construction technology platforms, and data flows.