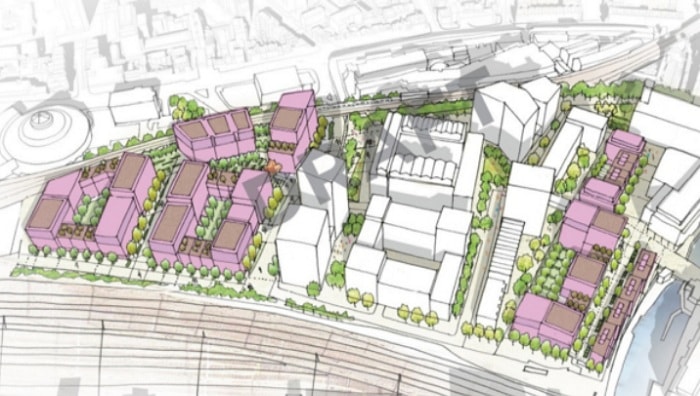 The £400m redevelopment plan will see up to 700 mixed-tenure homes built at Juniper Crescent and Gilbeys Yard estates next to the Camden Goods Yard site.
These two estates are separated by a large Morrisons supermarket, which is to be demolished to make way for a separate 600-home mixed-use scheme being jointly developed by house builder Barratt and the supermarket chain.
Countryside will jointly plan, design, fund and deliver the regeneration of both estates, subject to a positive resident ballot, over an eight-year programme.
A resident steering group has been part of the procurement team to select the joint venture partner following a vote to redevelop the site fully.
Residents will continue to be consulted prior to a final ballot in March 2020 to decide on the future of their estates.
Andy Fancy, managing director, Partnerships South (North and South), Countryside, said: "We are thrilled to be partnering with One Housing on this landmark mixed-use regeneration scheme in the heart of Camden.
"We are looking to deliver more than three times as many high-quality homes including affordable homes as well as ensuring that local residents benefit from attractive public open spaces and crucial local amenities – all vital in creating sustainable communities."
Under the plan residents living on the estates would be temporarily moved elsewhere while the building work took place, before returning to a brand new property on Juniper Crescent and Gilbeys Yard once they had been built.
Work on the estate rebuild should begin on the ground some time in 2020.