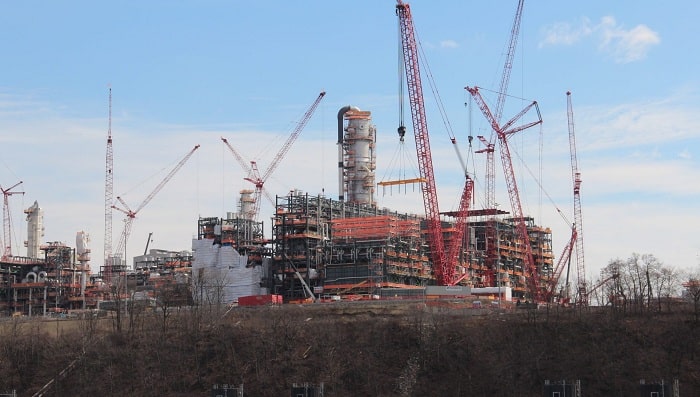 The sudden shutdown of the construction industry has led to layoffs across Pennsylvania. Some projects have been halted in the middle of construction and some future projects are being put on hold.
Construction companies are losing income and municipalities are bracing for a delay of future tax money. And the pandemic has generated discussions about how to keep workers safe and whether they should even be working at all.
On March 20, Gov. Tom Wolf ordered all non-life sustaining businesses to close physical locations in Pennsylvania, and construction was banned in virtually every category. That order was later modified. Construction is now able to continue only for emergency repairs as well as for the construction of health care facilities and for a select few companies that have been able to obtain a waiver.
"Pennsylvania is the only state to shut down all active public and private construction sites," Pennsylvania Speaker of the House Mike Turzai (R-Allegheny County) said in a memo to House members last week. He's pushing legislation to get construction companies working.
There are thousands of workers in the construction industry, both in Pennsylvania and also in the Harrisburg-Carlisle region. More than 230,000 people in Pennsylvania work in the construction industry, including 11,050 managers, according to the U.S. Bureau of Labor Statistics.
In the Harrisburg-Carlisle region about 8,790 workers, including 490 managers, work in the construction industry, which is a little less than three percent of workers in this area.
Construction in Legacy Park in Mechanicsburg has been halted due to coronavirus fears. April 1, 2020. Joe Hermitt | jhermitt@pennlive.com
Jon O'Brien, the executive director of the Keystone Contractors Association in Lemoyne, which represents commercial construction companies, said when Wolf ordered construction companies to cease activity on March 19 until March 22, companies and trade organizations were lobbying Wolf to make construction a life-sustaining industry.
But last Sunday night into Monday, those plans changed as industry leaders and representatives from both management and labor took a step back to ask if they should really be lobbying for a reversal, O'Brien said. He added it is definitely a struggle in the industry on whether to immediately go back to work or not.
In the meantime, O'Brien said that the General Contractors Association of Pennsylvania and other groups have created guidelines designed to assist construction projects with implementing an effective coronavirus response plan for their job sites.
And while some companies are able to work on heath-related construction projects, that doesn't mean that all those projects are continuing. O'Brien said not everyone is in favor of going back to work near a hospital, adding that he had heard of an incident where an entire team of subcontractors didn't show up, causing the project to shut down.