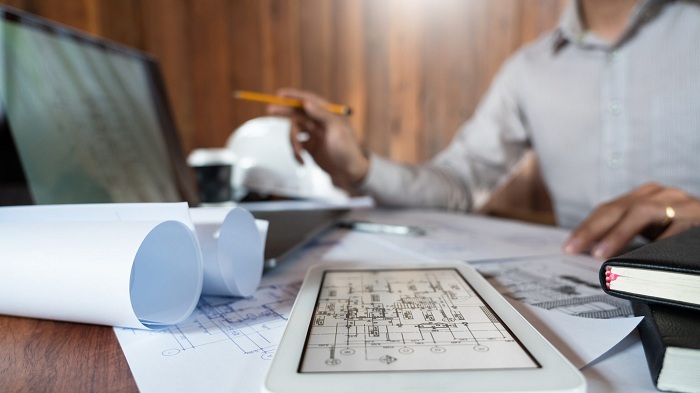 As digital adoption continues to grow in the construction industry, main contractor CNG has put technology at the centre of its operations. Launching in June this year, the firm's mission is to create, transform and regenerate space for people and the built environment
Co-founder Leigh Edmondson has been using ConQuest since he started working as an estimator in 2007. This long-standing relationship continued when he and the team chose to use the estimating software as part of CNG's wider digital-first vision.
Andy Day, construction lead at ConQuest recently caught up with Leigh to find out about CNG's plans for the future, and the role our estimating software will play in its growth.
Despite launching mid-way through a global pandemic, CNG is in a strong position to take advantage of new opportunities in an industry that appears to be on the road to recovery.
Following a record low construction output of 35% in Q2, between April to June, by September output across the sector had grown by 2.9%, comprising both new work (2.7%) and repair and maintenance (3.4%). New orders also rose by 89.2% in Q3, between July and September, compared to Q2 – a sign of just how resilient the industry is.
Leigh has certainly seen evidence for recovery, as he explains: "While the summer months were as you'd expect, demand picked up between August and November and we received a lot of enquiries.
"We work predominantly in the commercial, industrial, retail, education, heritage, student accommodation and residential sectors, and take on schemes of up to £10m across the UK through our dedicated supply chain partners."
Used to support faster and more successful tenders, Leigh tells Andy that ConQuest is a tried and tested solution for him: "The digital way of doing things is incredibly important to CNG's business model and we believe in a digital partnering ethos.
"I've used ConQuest since 2007 and it was invaluable as a young professional. Once set up, it's so much easier to win tenders."
Creating strong professional relationships
In line with CNG's digital ambitions, technology such as ConQuest is used to support strong professional relationships with stakeholders, as Leigh says: "When we set up CNG, implementing ConQuest was one of the first decisions we made because it is used by most contractors.
"As a main contractor, we rely on the strength of our relationships with our supply chain partners and these are all managed digitally now. It is also important to invest back into the supply chain and share success.
"We have recently brought our supply chain partnership model to the market to help us win and deliver the opportunities we have going into 2021."
This approach to collaboration reflects our ethos at Access Group. Utilising digital technologies, estimating software drives efficiencies and accuracy, streamlining processes and enabling our clients to get results, fast, thanks to the transparency it allows. In the case of ConQuest, our technology makes it easy to share tenders and documents with other stakeholders in a standard format.
Leigh said: "Our business is built on three strategic priorities. These are safety, sustainability and performance. We share an uncompromising approach to health and safety, and the wellbeing and mindfulness of our people, customers and supply chain partners.
"Our commitment to sustainability includes managing our growth carefully; most companies want to expand but there's no point trying to chase every opportunity, we focus on relationships and developing business through a strategic approach.
"A key part of the procurement process is ensuring we can deliver for our customer and grow in a sustainable way. This includes the procurement of our supply chain and being responsible about the impact our business has on the environment.
"Strong performance is all about delivering on time, on budget and to the highest possible standard. If you get the first two priorities right, the third takes care of itself.
"ConQuest feeds into each of our strategic priorities as it enables us to bid safely through its extensive checking and process features and grow sustainably, winning projects using a digital platform."
Though it is still a young company, CNG has already agreed a number of schemes including its first land deal, alongside residential, rail, office and renovation projects.