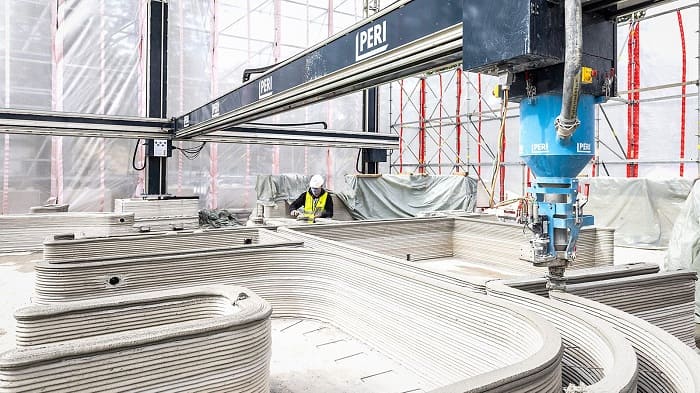 The first residential building in Germany to be built with a 3D printer was under construction, the local state government of North Rhine-Westphalia (NRW) announced.
Using a nozzle, the printer applied the layers of cement-based mortar or concrete to build up the walls of the two-story detached house in the German town Beckum, according to the NRW state government.
"We are proud that the first house to be 3D printed is being built in our federal state," said Ina Scharrenbach, NRW minister for homeland, municipal affairs, construction and equality. "This makes North Rhine-Westphalia a pioneer for Germany."
The local government supported the project with 200,000 euros (234,000 U.S. dollars) and was hoping for results and experiences that would be exemplary for the entire construction industry.
"The interest in methods for automated building construction is currently flourishing worldwide and the number of research initiatives is constantly increasing," the NRW government noted.
The digitization of the construction industry was promoted by the state ministry which budgeted 750,000 euros in funding for this purpose, according to the NRW government. Enditem