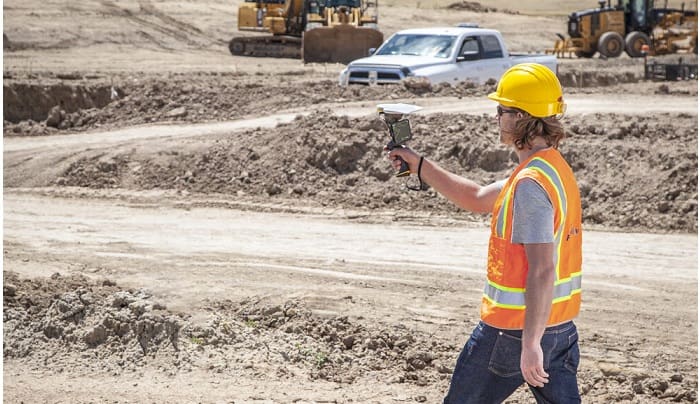 No one could have predicted the situation we found ourselves in in 2020, with a global pandemic bringing the economy to its knees, projects delayed overnight, rapid restarts, remote management, and challenging labor dynamics.
Now that 2020 is winding down, some aspects of what the future holds seem fairly obvious. The shifting dynamics encouraged a lot of creative problem-solving. Technology that enabled remote collaboration, agility, machine automation and better decision-making helped contractors survive 2020. Many of the new ways of doing business, adopted out of necessity, will help ensure business continuity and resiliency into the future. The following five technology segments will play a defining role in the future of construction.
Enabling Agility
Technologies that allow contractors to work nimbly, with the ability to ramp up, ramp down or change direction with ease are getting a closer look now and will continue to grow in popularity. Running a resilient, agile company has always made good business sense, but this year has really driven home the importance of being able to pivot.
Trimble Platform as a Service (TPaaS) is one new offering on the market that helps contractors meet the need to both conserve cash and increase flexibility. TPaaS gives contractors the ability to purchase certain hardware and software solutions for a set monthly price and get full technology assurance, including hardware upgrades, throughout the agreement.
Although "as a service" payment models are mainstream in some industries, they are relatively new to the construction sector – but they are here to stay, in large part because they provide just the kind of flexibility contractors need to build resilient businesses.
Response to this new payment model has been extremely positive since March. Contractors are looking for ways to acquire the technology they need to work efficiently, remotely and competitively while also managing expenses, and innovative new financing models check all of those boxes.
Doubling Down on Data
There's a lot of talk these days about the need for "data democratization," which really just means that everyone — including non-technical people — should have easy access to the data they need to make business decisions. Gone are the days when digging into data requires the help of an IT person. Whether it's data about utilization of a specific piece of equipment; drone data about stockpile management; cut/fill data from a machine control system; or a fully-integrated ERP system that helps contractors manage their entire businesses, data is driving the construction industry forward.
As further evidence of data becoming easier to access and use, Viewpoint and the CFMA recently teamed up to enable Viewpoint Analytics users to access CFMA Financial Benchmarker data as a comparison to their own performance on key industry indicators like job profitability, efficiency, and liquidity and leverage.
As further evidence of data becoming easier to access and use, Viewpoint and the CFMA recently teamed up to enable Viewpoint Analytics users to access CFMA Financial Benchmarker data as a comparison to their own performance on key industry indicators like job profitability, efficiency, and liquidity and leverage.
Viewpoint, for example, has teamed up with the Construction Financial Management Association (CFMA) so that Viewpoint Analytics users can access CFMA Financial Benchmarker data, making it easy for contractors to compare their own financial performance against key construction industry indicators like job profitability, efficiency, and liquidity and leverage. Viewpoint has also made public its Product Activity Dashboard, which mines data from the more than 2 million projects in the company's cloud platform to uncover industry trends and benchmarks.
Construction technology is helping to provide contractors with meaningful and actionable information and analysis from a sea of unstructured data. At the same time, technology is also making internal company data — from a single piece of equipment to an entire enterprise — easier to gather, access, analyze and share. Better decision-making from better data will continue to propel construction businesses into the future.
All Eyes on Autonomy
Machine control, and the forward march toward autonomy, has been on the "trends to watch" list for years and remains firmly entrenched as one of technology segments that is having the greatest overall impact on the construction industry.
Today's earthmoving machines and road-paving systems incorporate telematics, machine-guidance, both 2D and 3D machine-control systems and/or on-board wireless connections to transmit site data with ease from the jobsite to the office. They almost immediately make new operators good and experienced operators great by improving accuracy, speed, efficiency and job satisfaction. Autos functionality, in-cab augmented reality and intuitive, easy-to-use systems are increasing safety, productivity and transparency.
R.B. Jergens, an environmental and heavy civil contractor based in Vandalia, Ohio, estimates that surveyor and field crews saved three days of time each on a recent job—at least 40 hours—by using excavator automatics to dig to a prescribed design elevation. David Reynolds, surveying manager with R.B. Jergens, notes that machine control eliminates the need for a grade checker in many cases. "We've been able to reallocate resources more effectively and increase our productivity anywhere from 50 to 100 percent on certain job tasks, so we're leaner and more profitable."
Watch for the continued adoption of machine control technology by users, and for the continued investment in machine control and autonomy by technology providers in 2021 and for years to come.
Extending the use of Extended Reality
Like autonomy, COVID-19 has accelerated the pace at which mixed, virtual and augmented reality tools will transform the construction industry. While each of these tools plays a slightly different role in construction, they all provide a clearer view into concepts that are otherwise hard to envision.
Innovation that puts augmented reality in the cab of an excavator or a 3D mixed reality look at a road, rail or site design on a phone in the hand of a field worker helps make complex construction concepts simpler. It also helps reduce trips to the jobsite and makes it easy to communicate new designs or changes, check grade or production productivity, and identify potential problems – all while limiting the number of people working together in close proximity.
Over the past few months, contractors have likely started to notice mixed, virtual and augmented reality tools showing up more frequently on jobsites. When it comes to extended reality in construction, the future is now. Watch for more of this over the next 12-18 months, and for continued technology enhancements into the future.
Remote Control
Digital collaboration will continue to take on greater importance, especially as managers and foremen have seen over the past few months how easy it is to share actionable data, monitor job activities and troubleshoot problems without physical interaction.
Minnesota-based specialty contractor Veit & Company is seeing real value using remote assistance and remote file transfer that also makes good business sense under normal circumstances.
The construction industry is continuing its forward march toward machine autonomy with increased focus from construction technology companies and increased interest from contractors.
"These tools are limiting our need to be on site to troubleshoot, train and transfer files," said Britton Lawson, Director of Construction Technology at Veit. "We have used remote technology for years in our day-to-day activities, but the functionality is really showing its benefit in this new normal."
To this end, contractors such as Veit are relying on tools like Trimble WorksManager Software to send 3D models over the air to machines and survey crews, and to manage field-based devices from the office. Through this portal, the firm's survey team can remotely connect to any of its field devices.
Apps and simulators are also making it easy to learn and practice machine control skills; and tools like Wi-Fi enabled video cameras and video conferencing services are even making it easy for dealers to troubleshoot and support contractors remotely.
Change you can Count On
Hindsight is 20/20, as the saying goes. But foresight is also 20/20 when it comes to the proliferation of technology in construction. Although many contractors were pushed out of their comfort zones over the past six months, the fact is that many of the tools that have been adopted to help with business continuity during the pandemic will also help with resiliency, efficiency and productivity into the future. Contractors who embrace these changes will set themselves apart from the competition, both as we emerge from the impacts of the pandemic and well into the future.