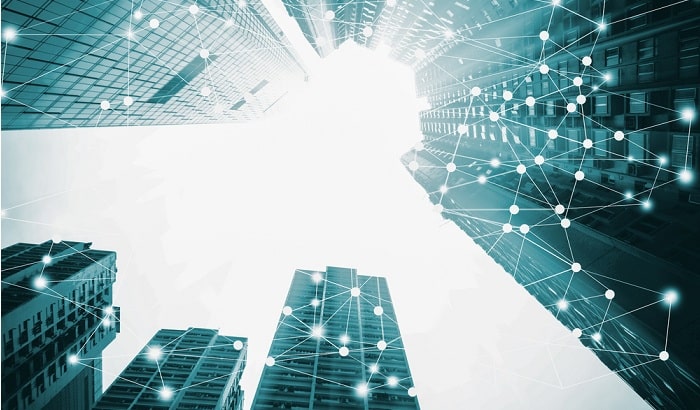 Union Wharf is a community of 249 apartments to rent, based on the banks of Deptford Creek in Greenwich. Completed in September 2019, it comprises two towers. The first is a 23-storey tower designed for a varied community of renters. The second is a smaller 12-storey tower that's intended specifically for families. Across both buildings all residents benefit from free access to a variety of shared spaces as well as services such as a 24-hour on-site residents' team.
Essential Living was also keen to ensure the development encouraged a sustainable lifestyle, with features including bicycle storage facilities, gym, green areas and a roof terrace. Working with Comelit from initial specification, for each stylish apartment on site, a combination bespoke door entry and energy monitoring system was created, using its Icona Manager IP solution for each apartment.
Reducing carbon footprint
We have worked with Comelit on a number of developments and know them to be capable of fulfilling our mission"
Says Juey Thanyakittikul, Senior Project Manager of Essential Living: "From the outset, sustainability, reducing carbon footprint and stylish living has been the foundation of our vision for Union Wharf. And with a focus on the rented community, we wanted to continue these key features right into the finishing details for all our residents to benefit. We have worked with Comelit on a number of developments and know them to be capable of fulfilling our mission when it comes to customised door entry."
"The advantage of presenting smart credentials, including resident's ability to answer video calls from a mobile or tablet, only adds to the premium lifestyle on offer."
Fire and security system
Richard Slee, Managing Director at Security Systems Design Limited, which completed the installation as part of the overall fire and security system works for Gloster MEP Limited added: "The integration of energy monitoring and door entry in Comelit's stylish one Icona Manager IP receiver, presents as one multifunctional solution that sits on the building's CAT6 structured wiring and LAN system, removing the need for separate cabling."
"The slim line white Icona Manager finish adds to the aesthetics of each apartment, and reduces the number of control devices for residents, all without compromising on the smart technology enabled. For residents, it ultimately means door entry can be answered from the external systems, with video in their own home, or even via a mobile phone or tablet from wherever they are."
Combined energy monitoring
This trend is only likely to rise as we become more dependent on our homes for work and personal requirements"
Comelit's ViP system includes Comelit's colour Icona Manager Monitors fitted in each apartment, presenting the opportunity for video and audio communication with visitors at ground level, as well as two-way audio communication with the on-site residents' team. The combined energy monitoring provides instant information and feedback for residents, to encourage more sustainable living.
Dan Wood, Southern Sales Manager at Comelit UK concludes: "Whilst the Code for Sustainable Homes is no longer mandatory, demand for more sustainable living is growing among consumers. This trend is only likely to rise as we become more dependent on our homes for work and personal requirements. Working closely with Essential Living right from the initial design phase of Union Wharf, enabled us to create a bespoke tailored solution using our stylish Icona Manager Monitors."
Targeted renters market
"The flexible nature of the systems presents ideally for the targeted renters market, which continues to put in a strong performance despite challenges in other parts of the property market. Developments such as this, only goes to support how the perception of the Build to Rent sector is changing for the better. We are already working on the next scheme for Essential Living due for installation in 2021."