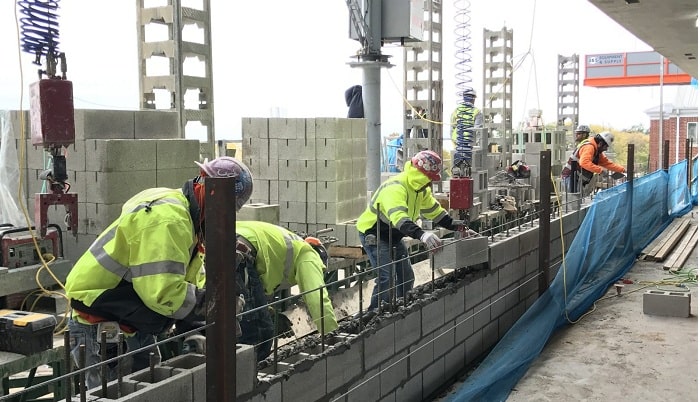 The Construction Industry Development Board (CIDB) has urged all principal contractors to ensure that construction workers undergo Covid-19 swab tests three days before entering construction sites.
CIDB said its checks with the Health Ministry found that the surge in Covid-19 cases linked to the sites is due to construction workers under subcontractors moving from one construction site to another once a project is completed.
"This led to the transmission of Covid-19 from one construction site to another in the Klang Valley.
"As of Nov 15, the Damanlela cluster recorded the highest number of cases in the Klang Valley because construction workers are mobilised from one construction project to another.
"Therefore, CIDB urges all contractors, including project owners, to ensure that workers who enter construction sites have undergone Covid-19 screening.
"In addition, the standard operating procedures (SOP) for the construction industry issued by the National Security Council (NSC) must also be adhered to at all times," it said in a statement.
The CIDB added that contractors should appoint one or more coordinators to introduce preventive measures to curb the transmission of Covid-19.
"They must also establish an Emergency Response Protocol to prepare and implement the procedures to handle emergency cases if a Covid-19 infection or suspected infection occurs.
"Failure to comply with the SOP will result in the company suffering losses if Covid-19 transmission occurs at its construction site.
"Apart from the Health Ministry shutting down the construction site, the employer must also bear the costs of swab tests, quarantine, meals, logistics, healthcare and safety requirements for the Covid-19 cases," it said.
The Damanlela construction site cluster was detected on Nov 7 after the index case (Case-37,814) tested positive on Nov 6. The cluster has contributed the highest number of new Covid-19 cases in the Klang Valley for two consecutive days, since Nov 15.
It currently has 1,132 cases, after it logged 385 new cases today.