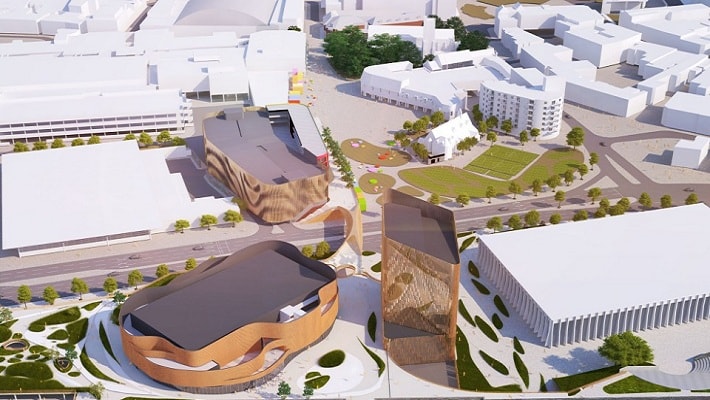 Buckingham Group Contracting has been appointed by Swansea Council as the principal contractor for the £120m Swansea Central Phase One transformation project in the UK.
The transformation project will bring a 3,500-capacity digital indoor arena, a coastal park, digital plaza, pedestrian bridge, new car parking and new homes and premises for retail, food and drink.
Under the pre-construction services agreement (PCSA), Buckingham will take up pre-construction services over six months, including detailed design, costings and essential preparatory work on the city centre site.
The main build phase is expected to commence in late summer 2019 after the completion of the early work. The transformation project is expected to be completed in 2021.
The company has already taken up major construction projects throughout the UK and Ireland, including the design and construction of the £34m Copper Box London 2012 Olympic Handball Arena.
The conversion of into a multi-use arena provides a 7,500-seat indoor sports facility.
The company's other projects include the design and build of the iconic £89m Premier League American Express Community Stadium for Brighton and Hove Albion FC providing 30,500 seats, and the design and build of Cardiff City Stadium's £10m East Stand expansion.
Over the next six months, Buckingham will work on the ground-level car park next to the LC leisure centre and on the opposite side of the main Oystermouth Road in the ground-level temporary St Mary's Car Park.
The LC car park will be the site for the arena and a new two-storey car park with rooftop coastal parkland.
As part of the early works, some trees will be removed around the LC car park site and parking capacity temporarily decreased.
Living walls will also be created as part of the facade of the new multi-storey car parks.
The council is working with development manager Rivington Land to deliver Swansea Central. ACME has been appointed as architects for the project.
The project is due to be part-funded by the £1.3bn Swansea Bay City Deal, an investment in 11 major projects across the Swansea Bay City Region, with funding from the UK government, the Welsh government, the public sector and the private sector.