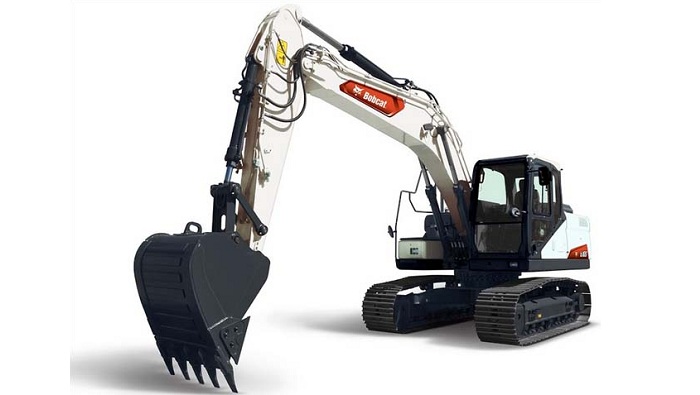 Bobcat has introduced the E165, the largest excavator to its lineup, designed for heavy digging and lifting operations on commercial and residential building sites, underground utility applications as well as road and bridge projects. It has an operating weight of 17.4 tonnes and a maximum dig depth of 8.7m.
Equipped with a 131-hp engine and conventional tail swing design, the E165 has four selectable power modes for adaptable performance.
A power boost button on the right-hand joystick temporarily increases hydraulic power to allow operators to break through hard ground.
Features of the E165 include an X-frame undercarriage that has sloped surfaces that shed debris to prevent material buildup and reduce the time spent cleaning the undercarriage.
Smart Power Control matches load to engine rpm, hydraulic pump torque and engine response, improving efficiency in any of the four power modes, according to Bobcat. This feature is only enabled while in digging work mode.
The E165 also comes with a pressurised cab that features a sound-isolating seal to keep sound levels low inside the operator station. An overhead window is designed to provide improved visibility above the machine, plus narrow corner pillars and small window joints – as well as a removable lower-front window – allow operators to see the work with little obstruction.
For service and maintenance, the E165 includes wide-open access covers to reach the top side of the engine, while a hinged belly pan allows access from the bottom.