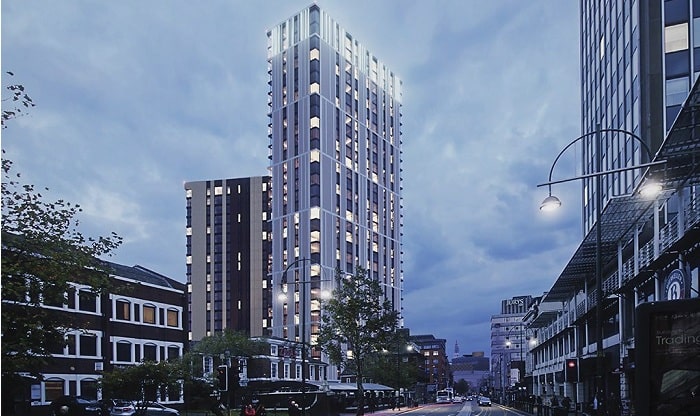 Berkeley has revealed details of a 182m residential tower it plans to build in Birmingham as the final phase of its 420-home Snow Hill Wharf scheme.
The 21-storey tower, known as The Regent, will be led by Berkeley's developer subsidiary St Joseph. It will be the latest high-rise addition to Birmingham's skyline, which has seen a surge in new tall buildings in recent months.
Architect Glancy Nicholls has been given the go ahead for three towers since last December, including the 117m 211 Broad Street, the UK's first "super slender" tower, while Glenn Howells Architects' 155m Octagon tower is currently in early planning stages.
The Regent will include 108 homes, including a pair of two-storey penthouses. It will be the first tall building in the Gun Quarter, once a global centre of firearm production for the British Empire.
The tower will be at the centre of St Joseph's Snow Hill Wharf, a 420-home scheme designed by Grid Architects, which was given the green light in 2018.