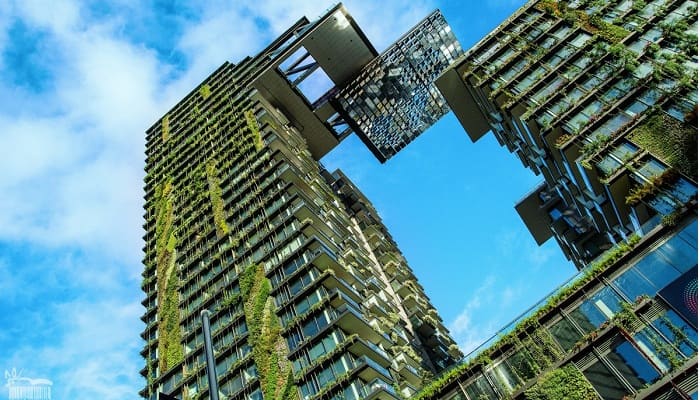 Revised plans for a sustainable mixed-use redevelopment in the centre of Swansea, which will incorporate extensive on-building greening, have been recommended for approval.
Hacer Developments is behind the proposed Biophilic Living and mixed-use redevelopment project at Picton Yard, 242-246 Oxford Street, which involves the redevelopment, extension and regeneration of the existing building as well as a new-build tower to the rear within the yard.
Earlier this year Hacer secured approval for alterations and extensions to the four-storey former Woolworth building, with the approved plan set to create about 20,000 sq ft of retail space, alongside a new city square, grade A office space, and 44 residential units.
Amendments were subsequently sought for project viability reasons.
An extra floor is now proposed to the new-build tower alongside other amendments which would increase the number of flats from 44 to 50. The character of the building and the extensive greening remains unchanged.
Internal layouts have been rejigged to increase the amount of commercial and residential space while the massing and slenderness of the tower will be refined.
According to a report to be scrutinised by Swansea City Councillors later this week, the extra flats are welcomed to increase the level of city living in line with the regeneration objectives for this area.
The footprint of the tower being slightly reduced is also hailed while the proposals are said to still enhance the yard area as public realm to the rear.
The amendments are recommended for approval, subject to conditions.
Hacer has been awarded funding under the Welsh Government Innovative Housing Programme to bring forward the Biophilic Living project which aims to introduce a new approach to living and working in the urban environment.