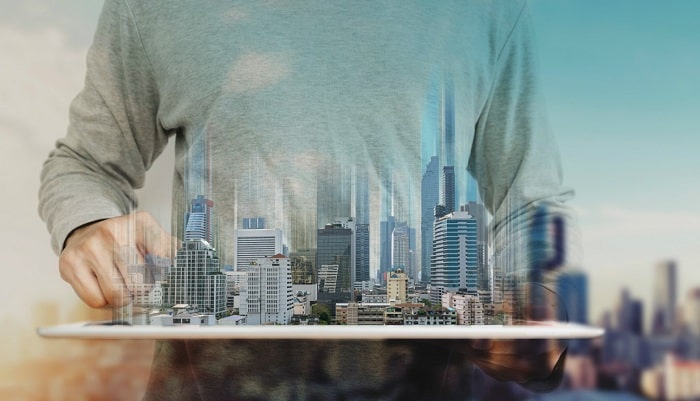 The new Allplan 2023 enables interdisciplinary AEC teamwork on a single platform, with superior BIM workflows and real-time collaboration
With its efficient coordination and collaborative workflows, the 2023 version of Allplan acts as a connecting platform for multidisciplinary collaboration between architects, engineers, precast plants and construction companies.
Available now, the multi-material solution covers everything users require for delivering masonry, cast in-situ concrete, timber, steel and – the newest addition – precast concrete design and construction, all from one solution.
Eduardo Lazzarotto, SVP Products and Strategy at ALLPLAN, said about the launch: "Our corporate vision is to make Allplan the most widely used central platform for the global AEC industry, enabling users to realise sustainable, functional and outstanding buildings and infrastructure. We focus on the delivery of buildings and infrastructure, equipping our clients with increased efficiencies in design to build workflows.
"With Allplan 2023, we have a comprehensive platform for efficient coordination and multidisciplinary collaboration that covers the entire design and construction process, from initial design to execution planning for site and precast design. Allplan is your AEC platform to design and build together."
Allplan 2023 expands its multi-material support
The ability to coordinate different materials and construction methods in one common model supports sustainability and environmental goals. Architects can better analyse the economical and sustainable use of building materials and do so earlier in the process.
Engineers and construction companies can then build directly on the architects' design and use it as the basis for structural analysis and detailing, MEP engineering, prefabrication and construction. Allplan 2023 supports workflows across the entire process – from the initial idea to the completed project – enabling time, cost and material savings.
The newly integrated precast design and detailing features in Allplan 2023 mean that engineering offices and precast plants can create even the most complex of precast components in one platform and using a familiar interface. This not only simplifies project coordination but also enables new, more efficient workflows.
Furthermore, Allplan 2023 offers an improved steel framework modelling workflow. By customising the start and end angles of the structural framing elements, as well as specifying holes and end conditions, users can avoid manually modelling each feature. Instead, more detailed frames can be created in less time and to higher accuracy, while improving communication and collaboration with detailers, fabricators, MEP engineers and other BIM stakeholders at the same time.
New tools to design buildings more efficiently
Productivity has been kept in mind, particularly for designing buildings. Users can take advantage of the updated properties palette, which makes adjusting openings in walls and slabs more convenient, flexible and fast. Simply specify the dimensions and sub-objects, and Allplan 2023 does the rest.
Support for terrain and point cloud surveys has also been strengthened to ensure high productivity when working with these files. Allplan 2023 processes such data directly on the graphics card so that large volumes of data can be handled without time delays or memory limits.
Users can also design and detail reinforcement much more quickly than ever before. While automated reinforcement modelling has always been a stand-out feature, in Allplan 2023, this is even more effective. Several identical walls and columns can be reinforced at the same time, saving engineers and detailers time.
Another update is the extensive revision of reinforcement attribution to support the increasing requirements in BIM projects. Furthermore, users can benefit from a new release manager, which supports the cycle-accurate ordering of reinforcement.
When creating atmospheric visualisations of a project, Allplan 2023's already powerful visualisation options have been further enhanced. Visualisation effects are now also available throughout the animation, as well as with Realtime Render and CineRender. The integration of the Lumion LiveSync connection improves the visualisation workflow by tracking Allplan scenes and their changes in Lumion in real time.
Enhanced support for infrastructure design
Users can now create road and terrain plans faster than before, thanks to Allplan 2023's improved and automated plan rendering. In addition, more components and layers have been added, which results in fewer manual workflows and significant time savings. For better data exchange, an IFC road-compatible building structure and attributes have also been added.
Allplan Bridge 2023 has extended the parametric modelling along axes functionality to include now the free parametric modelling of basic shapes such as prisms, as well as associated Boolean functions. Users can create and modify bridge components, bridge abutments and integral bridges with maximum efficiency. Calculation options have also been enhanced and now include components such as external tendons.
Improved functionality for construction site planning
Planning construction sites is now easier than ever. With Allplan 2023, users can undertake the detailed design of accurate excavation shoring, with new functions for planning bored pile and soldier pile walls, as well as ground anchors.
Allplan 2023 also supports the intelligent placement of cranes, containers or fences. New objects such as the "tower crane" have collision detection and simple capacity checking for effective site planning. As well as being easy to customise, objects can also be linked to specific manufacturer data such as tower, foundation and jib dimensions. Tools like these enable users to plan and achieve a well thought-out construction site setup in the shortest possible time.
Better collaboration with new updates
Sharing information with external parties is even more efficient now thanks to Allplan 2023's updated interfaces and libraries. IFC, DWG and DGN interfaces all use the Open Design Alliance libraries to ensure that these widely used formats are always up to date. Other available formats include SAF for structural engineering, SHP for cadastral information and IFC4precast for precast concrete. The IFC4 Reference View export has also been certified by buildingSMART.
Allplan Issue Manager has now been connected to the Solibri BCF Live Connector, removing the need to import and export BCF files. Any issues identified during model checking in Solibri can now be transferred directly to the issue workflow in Allplan. Thus, issues can be evaluated and processed, edited and corrected directly in Allplan, for seamless issue management.
A complete AEC platform
Allplan 2023, as well as the free 30-day trial version, are now available for download. Users who have Allplan Serviceplus or subscription contracts can upgrade to the latest version automatically.