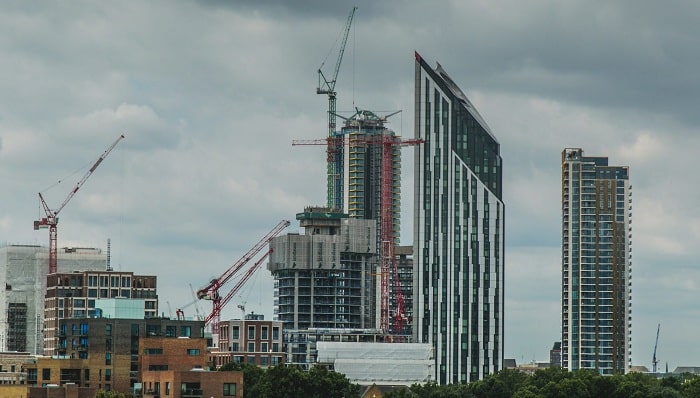 In the last two years since the supply chain crisis has gone on to continue, construction industry material shortages have gone on to become a major issue across all the construction job sites. The issue that further complicates it is the inflation in material costs, which keeps rising on a weekly basis quite consistently.
As of today, the clients don't only have to embrace the inevitable delays in delivery and rising costs, but the general contractors have also learned that they must come equipped for the pre-construction process with choices to decrease both budgets and wait times. Despite all these complications, the businesses continue to invest in their spaces to attract employees to return after a hiatus of more than 2 years. With tenant interior design still in high demand, general contractors have to address inflation as well as the ongoing supply chain from the very beginning of a construction project.
Address it
Communication when it comes to clients and trade partners in today's scenario is significantly important. Besides this, the clients must also discuss with their construction team their expectations when it comes to budget and schedule at the onset of the project.
Notably, the general contractors as well as their trade partners intend to produce the best outcome for their customers; however, they can only work with what they are aware of. These conversations happen to be tough, although managing expectations right from the start will increase the likelihood of a successful project.
To find alternatives
It is no secret that the supply chain of today continues to be very unpredictable. Materials that might be available currently could end up being delayed for weeks if the order gets put off until tomorrow. Because of this, contractors researching and recommending material alternatives has gone on to become a standard practice in the sector.
For instance, delivery when it comes to a specified tile may have to wait for a longer time. In such cases, the client can order an alternate tile that has similar features and would come a couple of weeks faster, but would cost $10 extra per square foot. So, at the end of the day, it is going to be the client's decision whether time or money is important to them. That said, general contractors can help clients make informed decisions by getting as many options as possible on the table, and that too in quick time.
Backup is always a great idea
Taking into account all the options can be time consuming for a project. Although the trade partners as well as the general contractors would want to finish off a project efficiently, they also want to make sure that there is success involved in it. Today's scenario has made the entire process very slow when it comes to locating the best products and materials so as to fit a project's timeline. It has now become very common for general contractors to be speaking to five different vendors about three different products at the same time. At one point in time, where there were probably 12 options in a particular material, there are now 50. It is well to be noted that the project teams shall never quicken this process. However, it is indeed a prime requirement that the projects get completed in the most efficient way possible.
Apparently, flexibility when it comes to project start time as well as phasing can prove quite beneficial for a client.
Take all costs into account
There are moments when general contractors as well as their trade partners are not able to thwart cost escalation. In such a scenario, the client must take all the alternatives into account, like-
Thinking about what characteristics in their space they really look for instead of the ones they are in actual need of.
Considering less costly alternatives to some desires that could make the features still fit into the budget.
Thinking about what more can be included in order to get the employees to come back into the office. Notably, open as well as collaborative workspaces that have high-end amenities help the clients breathe more life into the workspace.
Going over the top
While there is continued uncertainty in the supply chain as well as in cost escalation, general practitioners must include contingency plans in the initial project budget. It is well to be noted that proposing a higher number may seem conservative at first, but it is safer to anticipate the unexpected and thereby have an extra cushion when it comes to the budget. Also, clients should be wary of contractors who go on to propose budgets that are too good to be true.
If in case, there is an unanticipated change in the delivery and cost, it is primarily essential to let the client know about it as soon as possible.
Despite the ongoing economic environment, the construction industry has shown no signs of slowing down. That said, the team needs to prepare for issues that may arise from anywhere. It is imperative that communication lines are consistently open, and at the same time, coming equipped with choices is one of the most vital techniques to make a project successful.