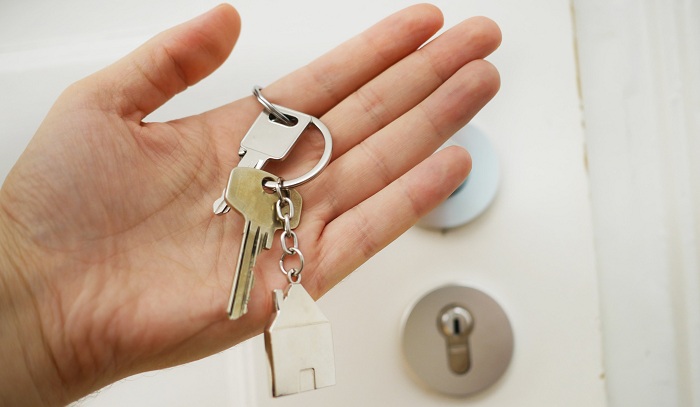 Homebuyers, especially those that purchase a new home for the first time have plenty to look forward to, from browsing houses online to touring potential neighborhoods. Purchasing a new home is a big investment most people make, so it's essential to get it right. It mainly depends on your financial situation and when you're ready for that next step. There's no "right" or "wrong" time to buy a house.
To successfully manage and complete the process of purchasing a new home there are a few things you need to scratch from your safety checklist. Look below to find what that checklist looks like in brief.
Use a guide to help you navigate
To make the process easier, you might want to consider using a showing guide that helps you keep track of the properties you've visited, and also compare your showings to see which property is right for you. For example, you can visit the website https://wahi.com/ca/en to get a glimpse of their innovative tools that might bring confidence, clarity, and joy to your real estate journey.
Sometimes having a real estate agent you trust is not enough, and that's why you need a modern and simple guide to learn and keep track of the properties you like. You can add details regarding the house, neighborhood, or anything else you deem important. This will later help you when comparing homes and asking questions about the property.
Neighborhood
Checking out potential neighborhoods is important as it needs to align with your lifestyle. Imagine having a difficult commute to work or other places like shops, parks, etc. Also, check whether the neighborhood is a safe place for children. Checking houses and keeping track of their pros and cons is essential, but so is the location.
The location is often among the first things homebuyers lookout for since it will determine the rest of their real estate journey. Look for transportation options, safety, and comfort, but also the neighborhood's vibe. For example, if you're young and want to make new friends your place must be close to the city center so you won't have to travel far to enjoy the nightlife.
Start a home inspection
Before deciding on a specific home to purchase, you must do a thorough home inspection to help you identify any issues and determine whether there are repairs that need to be addressed before closing the deal. This will also help you figure out what future projects you may need to take on as a new homeowner.
Some of the basics for a home inspection include the roof, windows and doors, attic, walls, floors, plumbing and electrical system, and HVAC. Note that the home inspection is likely to reveal some minor problems, but there's no reason to panic. Instead, you can use these issues as a bargaining chip for negotiating seller concessions or a reduced purchase price since you signed an inspection contingency.
Hire a real estate attorney
Hiring a real estate attorney is required in some states. Even if they're not mandated, they're still smart to have, especially in case of complex legal situations. Their advice can be also handy in tricky situations like foreclosure and short sales. A real estate attorney is equipped with knowledge and experience and can answer all legal questions, look over the purchase agreement, and do other paperwork to ensure everything is in order.
Although it can add one more expense in a time when you may feel overwhelmed, note that the peace of mind it provides can be worth the investment. Since buying a home is one of the biggest investments a person makes, your safety checklist should include ensuring that you've taken every step to assure your due diligence.
Prepare for closing
Assuming that the inspection passes as it should, you'll soon be able to close the deal. All parties will sign the papers, which will officially seal the deal, and the ownership of the property will be transferred to you. Just make sure your finances are in order so you won't have problems when it's time to pay the costs at closing.
Note that you might want to avoid making any purchases or financial changes that can affect your credit score. Make sure to check your credit profile and read the Sesame review to get the best deals online!  Some of the most important documents you'll need to sign include the settlement statement, the promissory note, and the deed. One last thing, don't forget to look into homeowners insurance policies.
Final thoughts
Purchasing a home is a huge investment, so you must have everything in order. Make a good plan and stick to it, create a checklist consulting with your real estate agent or attorney, to make sure you don't miss a thing. Use tools that can help you navigate easier so you can focus on more important things.