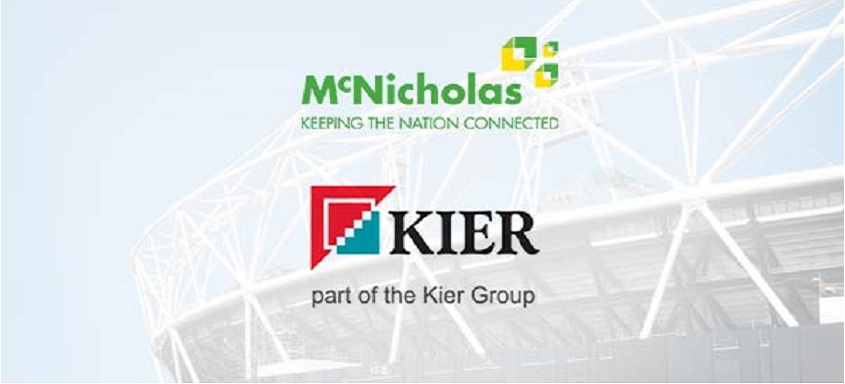 Kier, the leading property, residential, construction and services group announces it has completed the acquisition of leading infrastructure services provider  McNicholas to strengthen its positions in the utilities and infrastructure services sectors.
McNicholas is an established UK engineering services provider to the UK's multi-utility sectors including telecommunications, gas, power, water, renewable energy and rail. Working across the UK and with headquarters in Elstree, Hertfordshire it employs 1,880 people and has a client base which includes Virgin Media, Network Rail and UK Power Networks.
This investment in the Kier Group utilities and infrastructure services business will strengthen Kier's position in one of its key sectors and will boost its expertise in infrastructure services.
Commenting on the acquisition, Haydn Mursell, Chief Executive of Kier said: "The acquisition of McNicholas builds on Kier's strategy to accelerate growth and hold leading positions in its chosen markets. It is a highly complementary addition to our utility services business and enhances our presence in the power, rail and telecoms markets, with its long-standing client relationships. We are delighted that Barry and his team will remain with Kier to continue the growth and development of the business."
Barry McNicholas, Chief Executive of McNicholas said: "Our business has been servicing the rapidly growing telecommunications industry for over fifty years and our expertise and knowledge has given us leading positions in new sectors such as gas, power, rail and civil engineering. We are excited by the opportunities that joining a larger group gives our teams to expand and grow. It also provides our clients access to a broader range of capabilities. I and the team look forward to joining Kier and playing a role in delivering the Vision 2020 strategy."