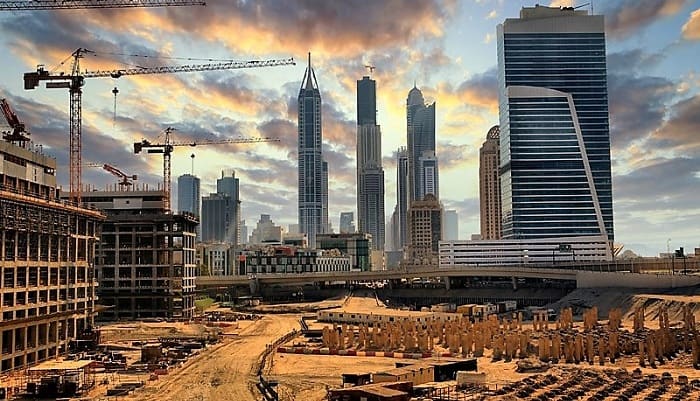 Dubai's economy rose by 2.1% year-on-year (YoY) to a GDP of $56.68bn (AED208.2 bn) at constant prices in H1 2019, buoyed by a strong wholesale and retail sector, as well as manufacturing, real estate and construction activity, according to data released by the Dubai Statistics Centre (DSC).
The wholesale and retail sector, which contributed 25.5% to Dubai's GDP, grew 3.3% in H1 2019, compared to the same period in 2018, while external trade grew by 17.7% YoY to $20.69 (AED76bn).
According to state news agency, Wam, manufacturing activity contributed 9.5% to the GDP, growing by 0.3% in the first six months of 2019, compared to the same period last year.
Real estate activity also increased by 2.1% YoY in H1 2019 and contributed approximately 7.4% to the total GDP of the emirate.
In addition, construction, mining, professional activities, administrative services, public administration, education, health, arts, entertainment, and other service and household activities grew 2% YoY between January 2019 and June 2019, with a combined contribution of 23% to Dubai's GDP.
Meanwhile, the hospitality and restaurant sector rose 2.7% YoY in H1 2019, contributing 5.1% to the emirate's GDP.
Another important part in Dubai's growth story – the transport and storage sector grew 6.2% YoY in the first six months of 2019.
However, weighing down on Dubai's economy, the agriculture, electricity, gas, water, waste management, information, communication activities, as well as financial and insurance activity, declined by 1.4% YoY in H1 2019.
Commenting on the results, executive director of the DSC, Arif Al Muhairi, said that the flexibility of Dubai's economy and its business structure helped the emirate maintain its economic growth, despite the slowdown of the regional and global economy.