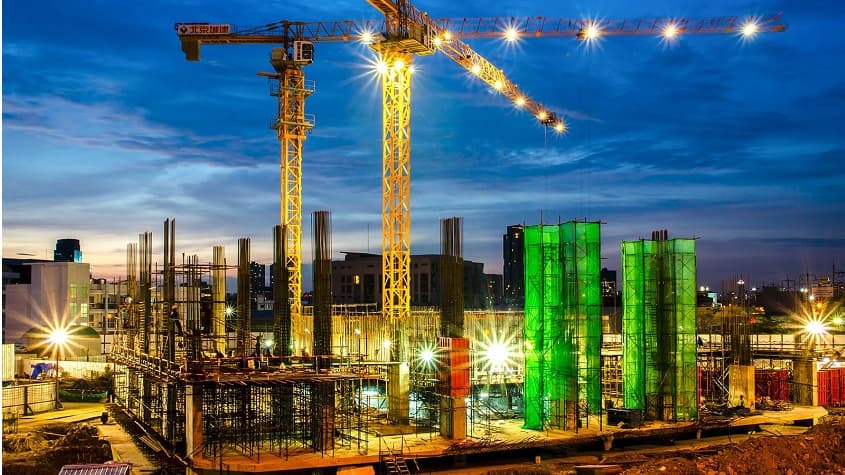 Kier, working in joint venture (JV) with VolkerFitzpatrick delivering the Direct Air to Rail Transit (DART) system for the London Luton Airport is launching a skills academy in Luton to bolster local talent and provide training opportunities through the project that is set to return £200m in positive social impact over the next three years.
The academy will provide apprenticeship opportunities and lifelong skills to hundreds of people in the local area and is being launched as the revolutionary DART system today broke ground.
As part of the academy the JV is offering 30 apprenticeships on the pioneering DART and will equip over 200 local residents with practical training courses to improve their skill set with courses such as first aid. Working with the Learning Skills Partnership (LSP), an independent training provider, apprenticeship placements are now open to applications across a number of specialisms, including construction and business administration.
The JV will also engage with schools and colleges across Luton as it looks to inspire the next generation of talent to consider a role within the built environment, providing schoolchildren with training and skills in order to play a part in Luton's extensive pipeline of infrastructure projects.
Nigel Brook, Kier executive director, construction and infrastructure services, said: "We are committed to investing in the communities in which we work and addressing the skills shortage our industry faces. The development of this skills academy gives us a fantastic opportunity to not only engage with the next generation of local talent but also help with recruiting the 400,000 people a year the industry needs.
"We have exceptionally talented people working within our businesses who have helped deliver large infrastructure projects across the country, including the recently completed Mersey Gateway Bridge and current projects with HS2 and Crossrail, and its crucial we pass these skills down to those entering the industry. Our hope is that the iconic DART system inspires many in the local area to rethink a career within the built environment."
The DART system is part of Luton's wider £1.5 billion transformation plan, and a pivotal infrastructure project for the local area, increasing capacity and speed to the fastest-growing major airport in the UK.
Kier is working with London Luton Airport Limited (LLAL) and Luton Borough Council to provide the DART system, a double-shuttle, fully automated and driverless system, approximately 2.1km in length to transport passengers between Luton Airport Parkway station and London Luton Airport in around five minutes, 24 hours a day. It will also significantly reduce the journey time from central London to the airport terminal to about 30 minutes, using the fastest train from St Pancras International.
The route will run between two purpose-built stations at Bartlett Square and the airport terminal, crossing a new landmark bridge over Airport Way. In peak time a service will leave each station every four minutes.
For more details on the apprenticeships available on the DART project, email apprenticeships@kier.co.uk