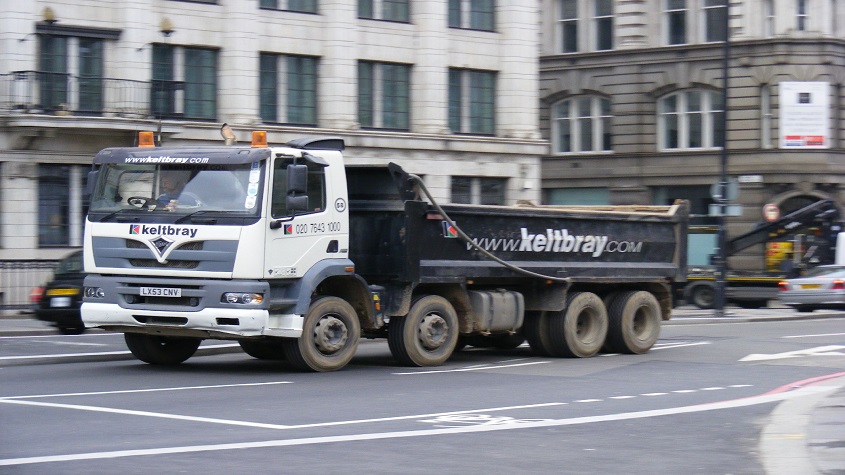 Keltbray's newly-launched concrete structures arm is expected to deliver the fastest growth at the business – better known for demolition work – and could potentially add up to £150m in turnover to the group, the firm's executive director Vince Corrigan has told Building.
Corrigan, who joined Keltbray at the beginning of last year after 30 years at Sir Robert McAlpine, said: "We could make it what we want to make it – be it £50m, £100m, £150m turnover addition to the group."
Keltbray's group turnover is already set to hit around £350m in its financial year to the end of this month – up more than a quarter from £272m last year – and is on course to push above £400m next year.
Keltbray entered the concrete market with the acquisition of the bulk of insolvent Dunne Group's assets in August and launched Keltbray Structures soon afterwards with a stated aim of hitting £50m turnover in its first year.The group had already developed a substructures business, but the "opportunistic" purchase enables a rapid push into concrete superstructures as well, according to Corrigan.
He added that the extra potential turnover "would be a significant uplift, so there is a need to control it properly".Keltbray Structures has picked up work in Scotland and is tendering some major projects in London but has yet to land a sizeable contract.
Corrigan said: "The proof of the pudding is in the eating and we are keen to pick up a couple of fairly sizeable tenders that are in train at the moment."But Keltbray Structures will be "very cautious" about what it takes on, he added.
"We're not gung-ho about it. We're being very cautious at making sure it's right for the client and right for us because some of the demands a client can put on trade contractors can be quite onerous and when it's a new entity such as Keltbray Structures we need to be as careful as the clients are," he said.
Corrigan said the group was well placed for at least the next 12-18 months, but he expressed concerns about Brexit fallout hitting the market after this point.
He argued calls on the government to boost infrastructure spending were only part of the solution: "Big infrastructure is great, but that won't deliver physical work for the specialists for quite a long time and therefore there's got to be something in between."
Keltbray is targeting further work in the rail sector within Network Rail's existing control period, as well as eyeing opportunities that could arise from the government's housing push, which could yield remediation, groundworks and demolition work.
The firm is also targeting the industrial decommissioning sector, which has projects such as Sellafield and Longannet power station in Scotland which closed earlier this year, as well as keeping on the lookout for the next Earl's Court – the massive West London redevelopment by Capco that Keltbray was involved with from the early stages and is currently still working on – Corrigan said.