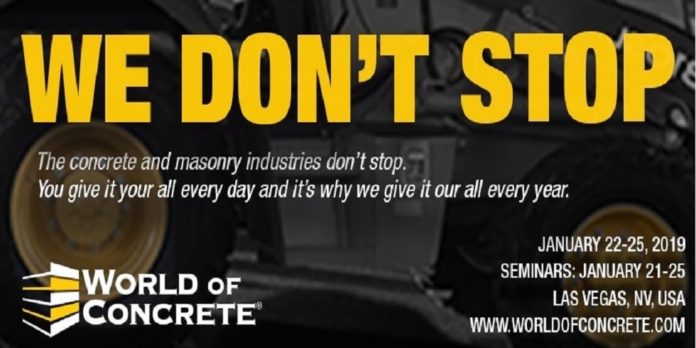 The concrete and masonry industries don't stop. That's why you give it your all every day.
And its why we give it our all every year.

Every year, we bring together the most powerful, connected network—new products, innovative technologies, and top education & training—so that
you can keep building in the right direction.

WOC was introduced to the commercial construction industry in Houston, Texas in 1975, and boasts more than 1,500 exhibiting companies and 58,000 registered industry professionals in more than 745,000 net square feet of exhibit space.