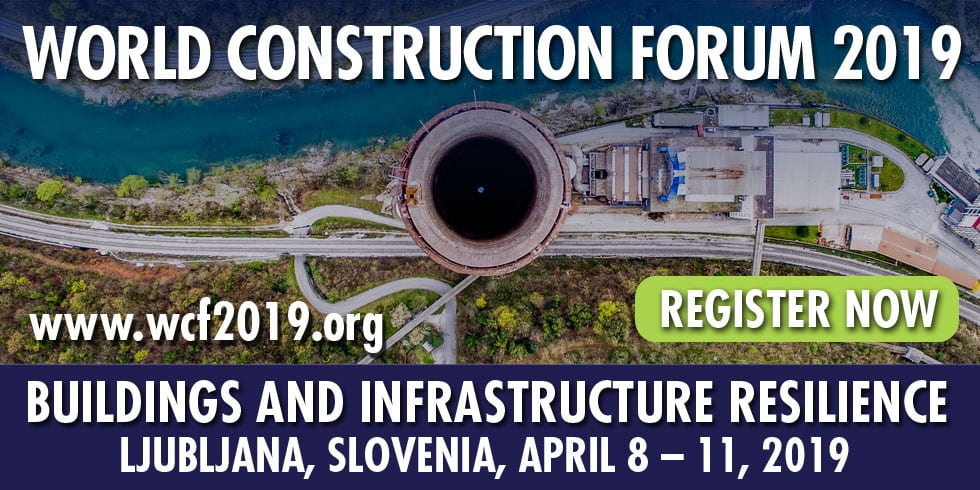 The intention of the WCF2019 is to highlight the topics that are in focus of interest of society in the early decades of 21st century and that will influence development of construction sector in the decades to come. The global society is aware of challenges caused by climatic and societal changes that pose serious threats to further development, and construction sector should and can contribute to their mitigation. Selection of WCF2019 topics is based on the main idea of discussing different ways of engaging the construction sector knowledge and practice for upgrading of societal resilience.
Therefore, the Forum will focus on:
Questions related to Wind Power, Nuclear Power, Water Energy, Solar Energy, Sustainable Energy, with special emphasis on technical and economic feasibility of energy issues of significance to society.
Merging and overlapping of the material and digital world into one – with the goal of creating not only high quality, inexpensive and sustainable, but also smart, interconnected and customized products for the end user.
Promoting the importance of the integrated approach to cultural heritage supported by the application of digital technology in order to it's preservation and increase economy development in cultural heritage areas.
Exchange the viewpoint on questions related to disaster risk management and governance aimed at enhancing community resilience addressing the role of construction industry and engineering practitioners.
Engineering capacity building focusing strengthening of economies, governments, institutions and individuals through education, training, mentoring, orientation and mobilization of resources.
Emphasizing the organization, control and coordination of the strategic, tactical and operational management throughout the lifetime of buildings and facilities – at all times of the day and every day of the year.
Social Media Link: https://www.facebook.com/WCFLJ2019/
For registrations: https://www.wcf2019.org/registration/