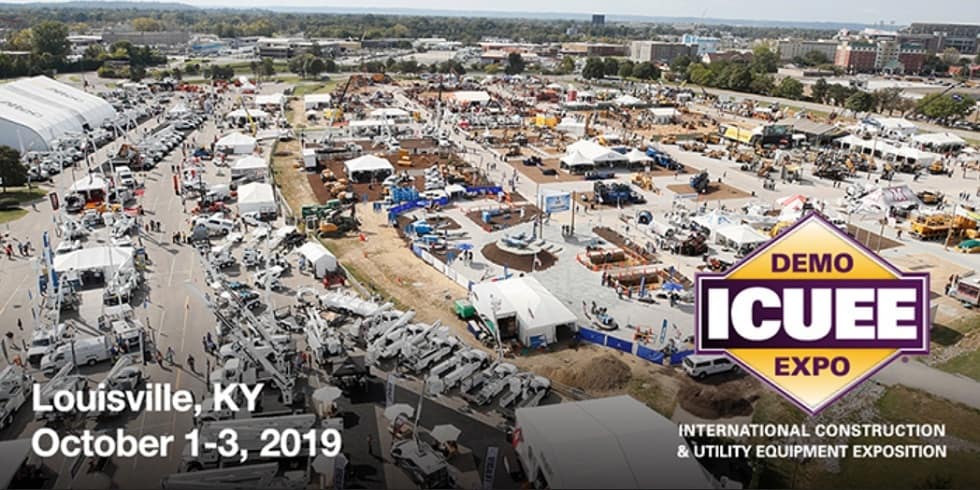 The International Construction & Utility Equipment Exposition (ICUEE), also known as the Demo Expo will happen October 1-3, 2019 in Louisville, Kentucky, at the Kentucky Exposition Center. ICUEE is the utility industry's largest trade show, covering 28+ acres of indoor and outdoor exhibits, and bringing together more than 18,000 utility professionals every two years.
Key reasons to attend ICUEE
Increase efficiencies with new products from 1,000+ leading manufacturers and service providers.
Participate in Q&A sessions with technical experts and equipment designers as you walk the show floor.
Maximize your productivity, minimize downtime and improve safety.
Compare equipment head-to-head before you buy or rent. Safety in the utility construction industry is constantly evolving. Learn about new developments in PPE and other safety products from the industries' most innovative manufacturers.
The new Emerging Technology Pavilion will bring together state-of-the art products and services that provide business solutions you've been looking for: business services, management tools, software and more.
ICUEE attracts the most eminent professionals from around the world to see the latest industry developments and to discover new opportunities for growth.
Event Name: The International Construction & Utility Equipment Exposition (ICUEE)
Event Date: October 1-3, 2019
Event Venue: Kentucky Exposition Center, Louisville Kentucky USA
Event Organizers: The Association of Equipment Manufacturers (AEM)
Contact Number (with country & area code): +1 414-274-0644
Email: customerservice@icuee.com
URL: https://www.icuee.com