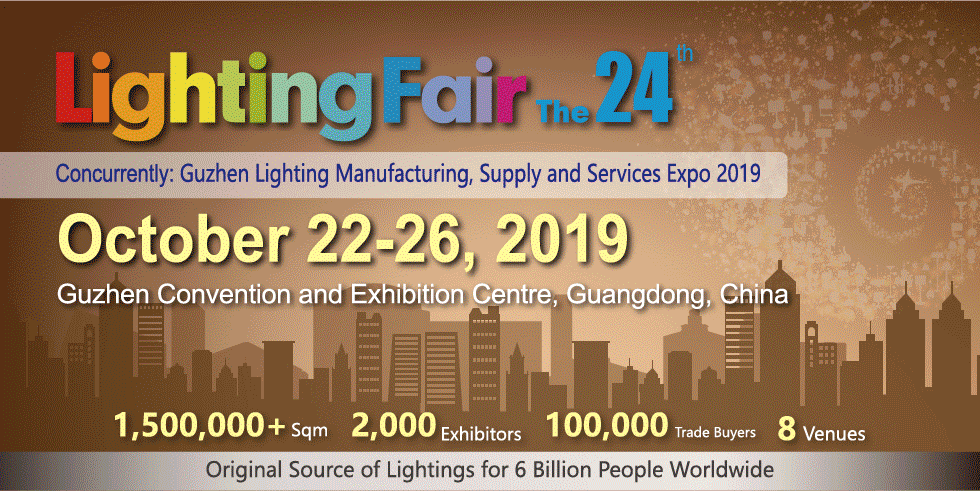 China (Guzhen) International Lighting Fair is organized by Guzhen Lighting Expo Co., Ltd., a branch of UBM, the world's largest exposition firm.
Located at Guzhen Town, which is dubbed as China's Lighting Capital and with over 26,000 registered lighting enterprises, the fair offer buyers a comprehensive range of lighting fixtures (decorative lighting, residential lighting, commercial lighting, outdoor lighting, LED Lighting & Solution, smart lighting, horticultural lighting, lighting equipment, accessories etc.) at competitive price.
Meanwhile, the fair joins hands with 7 major lighting malls in town to gather over 2,000 brands.
The Guzhen Lighting Fair is held twice a year. One is on March 18-21, which focus on serving the domestic market, and the other is on October 22-26, which is targeted to overseas buyers.
Event Name: The 24th China (Guzhen) International Lighting Fair
Event Venue : Guzhen Convention and Exhibition Centre, Zhongshan, Guangdong, China
Event Date: 22-26 October 2019
Event link: https://en.jiagle.com/lighting-fair/
Event Organizer :  Guzhen Lighting Expo Co., Ltd.
Communication number (with country & area code): +86 760 2235 3188
Email ID: Karmen.wu@glexpo.com.cn
Facebook Account: guzhenlightingfair