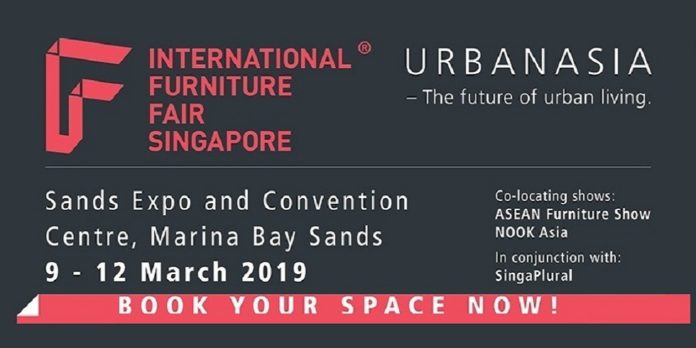 Welcome to the International Furniture Fair Singapore, where a new venue and experience awaits you for 2019!
Held in conjunction with the ASEAN Furniture Show and NOOK Asia, IFFS is collectively and widely recognised by the industry as Asia's must-visit sourcing platform. Exuding sophistication and elegance, IFFS is tailor-made for you and dedicated to you, and provides a not-to-be-missed opportunity to uniquely experience ASEAN's leading furniture fair via a well-curated, multi-sensorial platform that emphasises on the future of urban living.
In 2019, you are invited to be a part of our inaugural debut at Marina Bay Sands!
An award-winning event venue conceived by world-renowned architect and urban designer Moshe Safdie, Sands Expo and Convention Centre is strategically located at the heart of Singapore's Central Business District. Witness stunning and picturesque views, state-of-the-art facilities, and top-notch entertainment, shopping, dining, arts and culture options.