ACCIONA, a leading supplier of sustainable infrastructure solutions and renewable energy projects, and Autodesk, Inc., a globally leading 3D design, engineering, and construction software company, will join the Startup Europe Partnership (SEP) and support the global growth of European companies.
Seeking to play a central role in Europe's economic future and in Industry 4.0 transformation, ACCIONA and Autodesk will power the new SEP vertical platform dedicated to Digital Construction and Infrastructure.

The goal of this new platform is to stimulate and accelerate European startups and scaleups able to provide innovative and digital solutions in construction, helping reduce costs and carbon emissions, improve profitability and efficiency, and create a smarter more diverse construction industry.

ACCIONA's and Autodesk's entry into SEP is a commitment to the "startup challenge" with the goal of assessing opportunities for possible procurement, investments and acquisitions.

"I am delighted that ACCIONA and Autodesk have joined the Startup Europe Partnership open innovation platform, part of the European Commission's Startup Europe initiative, to help European startups innovate and digitalize the construction industry that plays a relevant role in Europe," said Isidro Laso Ballesteros, Head of Startups and Scaleups at the European Commission.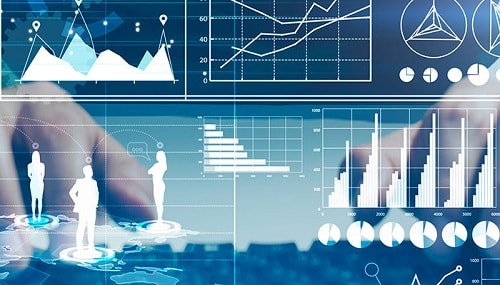 "The European startup landscape isn't just about young micro-companies. It is also about scaleups and large corporations working together in a win-win for all. "As industries embrace digital transformation, the potential of improvement is exponential" said Alberto Onetti, Mind the Bridge Chairman responsible for Startup Europe Partnership. "Moving the Construction industry from Analog to Digital, we can produce annual savings over $1 Trillion, beyond reducing waste and increasing safety on the work place. That said, we are thrilled to partner with ACCIONA and Autodesk and other companies that will decide to join us on this very important challenge whereas European startups can play a key role."

 "We believe that innovation and startups have the power to change the future of the cities and infrastructure" said Telmo Perez, Chief Innovation & New Business at ACCIONA. "Digital technologies as robotics, 3d printing large scale or AI are about to change the construction industry like never before and require totally different approaches like this alliance with Autodesk and Mind The Bridge, or ACCIONA's open innovation platform I'MNOVATION www.imnovation.com. We are looking for European startups that help us to build that future."

"The construction industry is a $10 trillion market, expected to grow to $17T by 2030 with the challenge to build one thousand new buildings per day" said Uwe Wasserman, Director, Business Development AEC at Autodesk. "The construction industry is aggressively embracing digitization and Autodesk is eager to continue our support for the industry's transition into the era of digitization and connection. The startup ecosystem is proven to be of tremendous value by bringing innovation, productivity and savings to construction and with BIM360 and Forge Autodesk is offering an open platform helping startups to build solutions addressing all different phases of the entire construction project lifecycle from design, preconstruction, construction execution and handover into operations.

ACCIONA and Autodesk will create a new SEP vertical platform dedicated to Digital Construction and Infrastructure. The goal of this new platform is to stimulate and accelerate Europe's startups and scaleups able to provide innovative and digital solutions in construction, helping reduce costs and carbon.

The platform will be open to other international construction, engineering and technology companies that have the possibility to join as "Corporate Partners".

An ongoing call aimed at looking for European innovative startups and scaleups, managed by Mind the Bridge, is available here: https://startupeuropepartnership.eu/vertical-platforms/

Selected startups will be introduced to ACCIONA and Autodesk and other key players in the industry in dedicated sessions during the next SEP Scaleup Summits with the goal of assessing opportunities for possible procurement/co-development, investments and acquisitions.

The main areas of interests and challenges to be addressed are:

Digitalizing the Design and Construction Process
Design to Fabrication
Design to Preconstruction
Design to Construction
Industrialization of Construction
The Connected Work Site
Automation & Robotics
3D Printing, additive manufacturing
Connected BIM workflows (e.g. VR/AR/MR, Generative Design, Machine Learning, Computational Design, Reality Capturing, Simulation and Analysis etc)
Autonomous machinery and vehicles
Other: data, blockchain, etc. (i.e.. Safety, Monitoring, Management & Administrative)
Data focused Operation & Maintenance of Infrastructures 
Remote control and monitoring
Predictive forecasting and maintenance
Advanced delivery
Connect BIM & GIS (Master planning > Project planning, Hand Over > Infrastructure maintenance)
The Future of Cities 
Design & Planning
Mobility & Transportation  
Connected New Services
Expectations 
Reduce Risk and Costs 
Drive profitability, Safety and Sustainability
Generate new revenue lines and business models