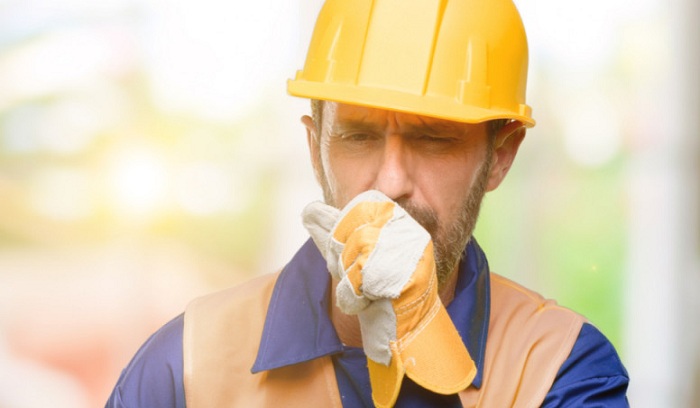 From an employee standpoint, few industries are more dangerous than construction. This hands-on sector comes with a number of hazards, including electricity, heights, and powerful machinery. However, despite the risky nature of construction sites, there are various ways that employers can strive to keep health-related HR issues to a minimum while maximising employee safety. Let's take a look at a few ways that this can be achieved.
It's no secret that construction sites come with a risk of falling objects. This is, for the most part, unavoidable. Because of this, two essential pieces of kit should be worn by all on-site workers. The first of which is, of course, a hard hat. As per MySafetySign, workplace helmets are one of the most resilient pieces of protective equipment that individuals can wear and are therefore absolutely essential. Aside from hard hats, employers should also enforce a safety footwear policy, as safety shoes are important in keeping employees safe in the workplace. At engelbert strauss, on-site workers can purchase an array of work boots, including steel toe cap boots. Since 1948, the German-based company has specialised in manufacturing stylish and protective gear, including safety shoes for men.
Where to Buy Safety Shoes
As touched on above, engelbert strauss sell long-lasting work boots. The company also offer a wide variety of products and allows prospective consumers to browse through their offerings via integrated filtering systems. From this, workers can individualise their searches, sorting the results by colour, heat resistance, safety level, size, and toe cap. This helps employers and employees find the required equipment faster and more easily as well as making it clear that the correct type has been purchased.
Why Wear Safety Shoes?
Fundamentally, safety boots enhance on-site safety for workers. Along with many of the German-based organisation's products coming with toe-cap protection, they're also fitted with thermal insulation. This feature protects against burns on feet soles of up to 150 degrees Celsius. Furthermore, the available men's work boots also feature ESD technology, thus showcasing their focus on preventing electrostatic discharge. Having different options for the vast array of requirements depending on the type of construction work is paramount to helping ensure the safety of employees onsite.
Strive to Improve Workplace Safety
Away from workers specifically, project and site managers can also do their bit to enhance the construction industry's safety. One of the ways that this is achievable is through extensive and sustained training. According to Omega HR Consulting, adopting an education-orientated approach to work will provide the necessary know-how to ensure proper use of equipment and communication. Doing so will also encourage workers to effectively follow safety protocols. Fundamentally, this is of paramount importance regarding a new piece of machinery. Through regular on-site training, it reduces the chances of any health-related HR issues.
Pivotally, with training comes accountability. As such, it's advisable to hold each employee to the same standards on a daily basis. However, reminding workers of their responsibilities is arguably most effective when done collectively. Not only that, but upon the completion of commendable work, incentivising productivity is likely to keep employees operating at a high standard. A pro-active approach to safety, for example, may prove beneficial.
Whatever You Do, Don't Shy Away from Any Safety Measure
Ultimately, the risks of working in the construction industry are unavoidable. Although safety equipment and procedures have come on leaps and bounds in the 21st century, it's impossible to eradicate every hazard. That said, an emphasis on collective and personal protection can significantly minimise the prospect of serious injuries, and that's why health protocols should be at the heart of the sector.