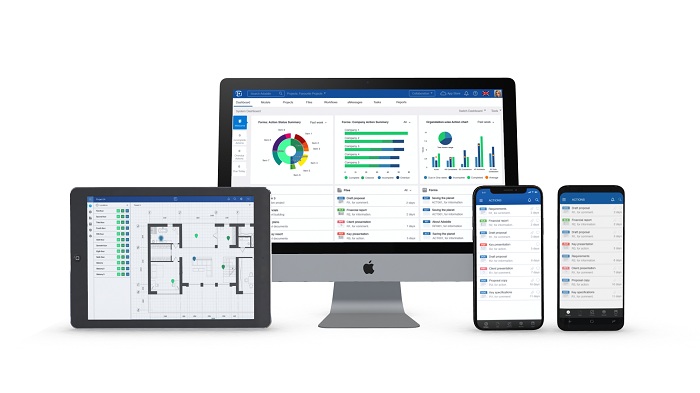 Built environment information management service provider, Amodal has joined the Asite Ecosystem to unlock greater value throughout the construction lifecycle.
The partnership will unlock greater value throughout all stages of the construction lifecycle for contractors and asset owners.
Amodal will act as a Value-Added Service Provider (VASP), helping Asite to grow their relationships within the industry, and provide enhanced value to existing clients.
Helping organisations 'build better'
Rob Clifton, Asite chief of staff, said: "Despite being a relatively new company, Amodal's team has an extensive and diverse knowledge base.
"Having engaged previously with them for work, focusing on transformation and technology with tier one contractors and large assets owners, we are excited to collaborate on a number of future projects.
"We welcome them bringing this wealth of expertise to Asite through our partnership, helping organisations to build better."
Thomas Whiting, managing director of Amodal, added: "We have a history of working closely with Asite and we are and are delighted the evolve the relationship by joining the growing ecosystem.
"We are eager to use the partnership to ensure clients maximise the value from the Asite platform and successfully implement the benefits across the business."
Identifying and developing a unique proposition in the market, Amodal collaborates with companies to procure the right system to meet their needs.
Once identified, Amodal manages their chosen information management software, ensuring full optimisation and integration where required.
To deliver strategic foresight and building information lifecycle management, Amodal ensures project teams are well-equipped for both the present and future, and that there is no barrier to the retrieval of information regarding a built asset.
Providing the complete range of Asite solutions, Amodal will collaborate with clients on the Asite Project Portfolio Management (PPM), the Asite Supply Chain Management (SCM), and the Asite Asset Performance management (APM).
Asite's products enable all project stakeholders to seamlessly collaborate across the asset lifecycle, ensuring information is maintained in a secure, central location and enabling projects to build better.