Virgin Hyperloop One will join Microsoft, Saudi Aramco, Faithful+Gould, ASGC, AECOM, Orecon, Meraas and Mont Hill at the much anticipated FutureTech Construction Summit in Dubai on November 26.
The Summit, which is part of The Big 5 – the largest construction event in the Middle East -, is expected to spur debate and provide viable solutions to improve the construction sector's productivity, sustainability and affordability with the help of technology.

Virgin Hyperloop One is the first hyperloop company that completed a feasibility study in the Gulf region, together with the Dubai Roads and Transport Authority (RTA). Earlier this year, the company announced a partnership with the Dubai-based DP World ports operator to build ultra high-speed cargo delivery systems around the world.

At the Big 5's FutureTech Construction Summit, Harj Dhaliwal, Managing Director Middle East and India of Virgin Hyperloop One, will highlight the role of hyperloop technology in building future cities.

Virgin Hyperloop One systems, which use magnetic levitation, can deliver speeds that are two to three times faster than that of high-speed rail as well as a seamless, on-demand travel experience. Virgin Hyperloop One's technology is also emission-free and entirely autonomous, presenting a solution that both addresses people's needs and minimizes environmental challenges.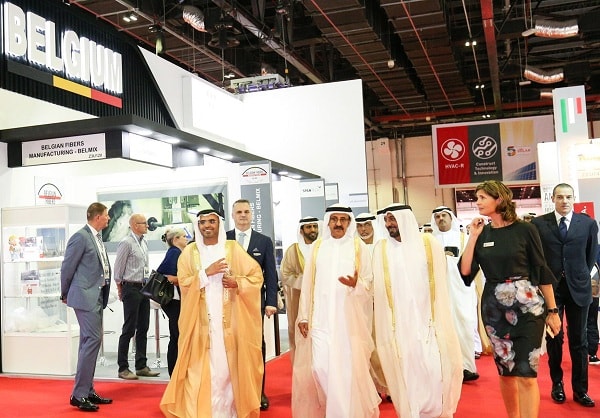 Talking about Virgin Hyperloop One's  plans in the region, Dhaliwal says: "The UAE is an important market for us. With a government that is supportive of innovative forward-thinking projects, the UAE is a natural fit for our hyperloop systems. The region is also geographically well-suited for hyperloop systems considering its relatively flat terrain.

"Additionally, its favorable regulatory environment is a key factor for us as we certify our systems for commercial use," he concluded.  

However, while technology brings unprecedented development opportunities, the construction sector faces some unique challenges, experts warn.

According to Herbert Fuchs, Chief Information Officer at ASGC, and one of the panelists at the FutureTech Construction Summit, "The biggest hurdle to overcome isn't technology or a lack of ideas and innovation; the challenges are within the companies themselves.

"Technology has a significant role to play in the transformation of the construction industry. While other industries are charging ahead quickly with innovation, the construction industry has been long overdue for a technological overhaul.

Fuchs adds: "The current sense of traditionalism must be addressed. My belief is that companies must take calculated risks in order to adopt a technology-savvy approach to business that keeps up with the digitalized world we are competing in. Changing culture may not be easy, but it is essential to keep abreast of changing times."

Prakash Senghani, Digital Project Delivery Lead Construction Services at AECOM and also a speaker at the FutureTech Construction Summit, agrees: "As an industry, we need to embrace technology and digital to counter some of the well documented issues around health and safety, quality and productivity."

Looking at the future, Senghani expects a broader use of automation in construction. "The application of Artificial Intelligence (AI) and Machine Learning to automate monotonous tasks as well as automation utilizing robotics are both aspects that will change the way we design, manage, construct and operate assets in the built environment," he predicts.

Josine Heijmans, Portfolio Director of The Big 5, comments: "There's no doubt that the construction sector is a late adopter of technology, with investments in this field being low compared to other major industries. Yet, I am very positive about the role our FutureTech Construction Summit will play in advancing the construction sector in the region.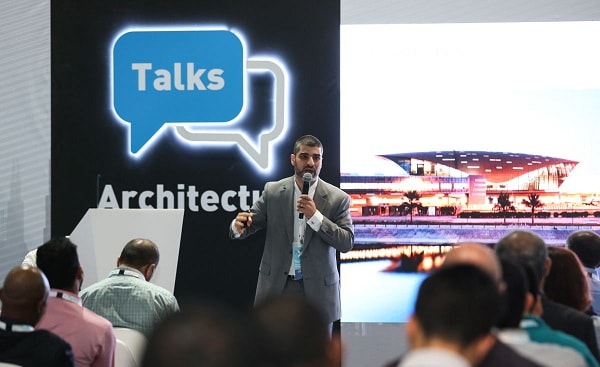 "I am also extremely proud of the new features we're bringing to The Big 5 to drive this much needed change and help construction professionals overcome today's challenges."

In 2018, The Big 5 will introduce the brand new Live Innovation Zone, displaying a selection of the most innovative products that are shaking up the construction industry today, along with The Big 5's Start-Up City, presenting the next construction tech disruptors, organisers dmg events announce.

Under the theme "Shaping the future of construction", the 39th edition of the event will host over 2,500 exhibiting companies from more than 60 countries clustered in five dedicated sectors: MEP services, Building Interiors & Finishes, Building Envelope & Special Construction, Construction Tools & Building Materials, and Construction Technology & Innovation.

The Big 5 will also offer over 100 educational sessions, including free to attend CPD-certified Talks on Architecture, BIM, Project Management and Design, the "How To Do Business in the UAE" Seminar in collaboration with Dubai South Business Park, and the first "Women in Construction" Seminar & Awards, beyond the FutureTech Construction Summit.

Creating one mega construction event from 26-29 November at the Dubai World Trade Centre, The Big 5 Solar, the Urban Design & Landscaping Expo, HVACR Expo, Middle East Concrete and The Big 5 Heavy will also run as part of The Big 5 this year.

To know more about The Big 5 (26-29 November, Dubai World Trade Centre), visit www.thebig5.ae

The FutureTech Construction Summit's agenda is available at the below link: FutureTech Construction Summit