With more and more experts calling for innovative ideas to shake up the construction sector, The Big 5 launches a dedicated Start-up City and a Live Innovation Zone from 26 to 29 November at the Dubai World Trade Centre.
Dmg events, the organisers of The Big 5, announce a 39th edition filled with new features that are all about advancing the construction sector through innovation and technology.

Beyond hosting over 2,500 exhibiting companies from more than 60 countries, The Big 5 2018 will introduce the brand new Live Innovation Zone, displaying a selection of the most innovative products that are shaking up the construction industry today, along with The Big 5's Start-Up City, presenting the next construction tech disruptors.

To cope with tight margins, improve existing standards of living and address a variety of challenges, from booming populations and energy consumption to climate change, the industry needs a technological push today.
For this reason, prominent industry experts from organisations of the calibre of Expo 2020, BuroHappold Engineering, AECOM and Green Technologies have selected the most innovative products and companies that will be hosted at the Big 5's Live Innovation Zone and Start-Up City in 2018, as part of the show's recently established Advisory Panel.

Prakash Senghani, Digital Project Delivery Lead - Construction Services at AECOM, and a member of The Big 5 Advisory Panel, says: "Disruption is happening all around us, in every industry, but the construction sector does not seem to be progressing as quickly, even if we can see increased digitization in our industry in countries such as the United States."

Menna Dessouki, Senior Cities Consultant at BuroHappold Engineering, adds: "The industry needs solutions that can inform early stage decision making on projects, which is the time when the most critical decisions are made with the least information available.

"It also needs innovation in communication mechanisms between key stakeholders throughout the project lifecycle, to form the foundation for integrated design."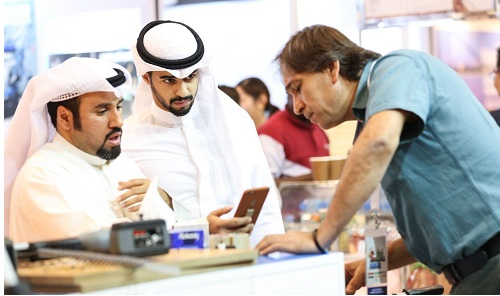 As the experts point out, however, the biggest hurdle to overcome isn't the lack of ideas and innovation: challenges come from within the companies themselves. Big construction companies often fear change, as this could translate into job loss or insufficient profit margins in return of high initial investments.

That's why the industry is in strong need for start-ups today.

According to Dessouki,  "Start-ups offer larger companies the speed, agility, and fearlessness needed to develop and test new ideas. Start-ups can contribute to the sustainable development of the sector through the creation of new and non-traditional job opportunities within it."

Senghani adds: "Start-ups with a focus on developing new tech-based solutions for the construction industry are not only important, but vital: creative ideas and innovative approaches have the potential to change the industry for the better.

"Start-ups are lean and agile; they are generally more adept and willing to take on risks, which the incumbent, often large, organizations are not."

Consequently, more and more established companies in the industry are now partnering up with start-ups to innovate their products and internal processes.

"At both city and building levels, there is a strong push for smart and digital to become the new business-as-usual, with regular feedback on the performance of city-wide infrastructure and individual buildings," Dessouki explains. "This helps ensure built assets are operating within resource limits for long term sustainability,"

Commenting on the introduction of the Start-Up City at The Big 5, she anticipates: "Key categories for innovations may include artificial intelligence (AI), augmented and virtual reality (AR & VR), big data and internet of things (IoT), blockchain and cyber security, robotics, 3D printing, and smart products.

"Ultimately, the industry needs people-centred, digital, outside-the-box solutions that overcome barriers related to data, and push the boundaries of what is achievable within the field."

The Big 5 Start-up City will gather the next construction tech disruptors, a selection of rising stars that will soon make an impact in the field. In order to support these innovative entrepreneurs, The Big 5 will offer a prize to the most innovative start-up, which will be selected by a panel of judges through an exciting competition.

Visitors at The Big 5 2018 will also be able to discover new products and solutions presented at interactive live demonstrations. A permanent display of all the most innovative products at The Big 5 will offer a glimpse of what is shaking up the construction industry today.

Josine Heijmans, Portfolio Director of The Big 5, says: "I am extremely proud of the new features we're bringing to The Big 5 to drive this much needed change. In 2018, the brightest ideas, minds and initiatives from around the globe will foster innovation and disruption of the status quo of the construction industry at the show."

On November 26, The Big 5 will launch the first FutureTech Construction Summit themed "Empowering Innovation in the Construction Ecosystem".  

Hosting speakers from Virgin Hyperloop One, Microsoft, Saudi Aramco, Faithful+Gould, ASGC, AECOM, Dubai Silicon Oasis Authority, Meraas and Mont Hill, the Summit will unveil how construction professionals can achieve higher productivity, greater sustainability and enhanced affordability with the help of technology.

The event will also host over 100 educational sessions, including free to attend CPD-certified Talks on Architecture, BIM, Project Management and Design, the "How To Do Business in the UAE" Seminar in collaboration with Dubai South Business Park, and the first "Women in Construction" Seminar & Awards.


Furthermore, The Big 5 Solar, the Urban Design & Landscaping Expo, HVACR Expo, Middle East Concrete and The Big 5 Heavy will also run as part of The Big 5 in 2018, creating one mega construction event from 26-29 November at the Dubai World Trade Centre.

The Big 5 2018 is supported by Turkey (Platinum sponsor), Saudi Exports (Platinum sponsor), Arabian Extrusions (Aluminium Extrusions Partner), Al Bawani (Gold Sponsor), Protenders (Gold Sponsor), Khansaheb Industries (Ducting Solutions Partner), Naturelmar (Marble Sponsor), SKM (HVACR Founding Partner), Fawaz (HVACR Founding Partner), Finpower (Air-Conditioning Partner), and Abu Dhabi Ports (KIZAD) (Construction City Partner).  

To know more about The Big 5 (26-29 November, Dubai World Trade Centre), visit www.thebig5.ae

Register for free entry at the below link:  Thebig5