Top Stories
Gilbane Building Company was recently honored by ENR Midwest with the Best Healthcare Project award for the 3rd and 4th Floor Patient Room Build-out at The University of Chicago Medicine.
Kier has been awarded a place on all five lots of the Cambridgeshire County Council's Design and Build Contractor framework, the only contractor to do so.
Kuwait's Sheikh Jaber Al Ahmed Cultural Centre (JACC) has been recognised with the Award of Merit at ENR's Global Best Projects Awards. The complex will be honoured at a gala ceremony on 23 October, at the Sheraton hotel, Times Square, New York. 
One of the Africa Leading Speaking Bureau and exhibitions organizer with offices based in Tanzania and South Africa, Mikono Speakers International is planning to open offices in Nigeria - West Africa and Morocco in North Africa as part of its expansion in Africa and worldwide.
''Our plan for the first quarter of  2018  is to open offices in Lagos and for the third quarter  to open another one in Casablanca and this is in line with our Global expansion Strategy as Company. We also plan to commenced Setting  up offices in China, USA, Brazil, Russia, Turkey, London and Dubai from early 2019soon after we finish our Africa Expansion.'' Deogratius Kilawe .C.E.O Mikono Speakers International.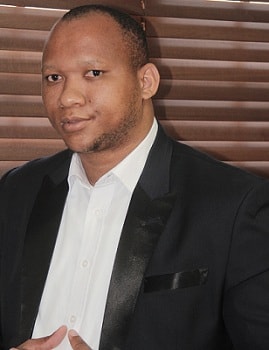 Currently Mikono Speakers International is hosting their 55th upcoming event in Tanzania which is the Dar construction Trade expo 2017, alongside the Furniture Expo 2017. The exhibitions will be accompanied with theEast Africa Smart Building Summit which will begin with the 6th Executive Breakfast Meeting themed "The Emerging of Smart Cities in East Africa. Challenges and Opportunities." All these events will take place at the same time and venue thus the Julius Nyerere International Convention Centre on the 17th   -18th   August 2018. More than 120 confirmed exhibitors with more than 9600 confirmed Visitors and 1324 confirmed professional visitors.
Mikono Speakers International is a fast growing multisectoral consulting firm in Africa providing a wide range of services which are tailor-made to our clients' needs and desires. We have a professional, youthful, energetic and innovative team that always strives to deliver high quality results for our clients whilst maintaining the highest standards of ethics and integrity. Broadly speaking, our work covers, among others, Business Consulting, Inspirational and Transformational conferences, Workshops and Coaching services. Since its establishment in early 2008, Mikono Speakers International has made strides in all its core activities, especially in Inspirational and Transformational conferences,Workshops and Coaching services.– through our speaking bureau known as Mikono Speakers.
This year Mikono Speakers is marking its 9th Anniversary since its establishment in 2008 with remarkable works that have been accomplished both in production of 1.2 million quality human capital across Africa and number of social responsibilities activities.

Tel. +255717109362
Email: This email address is being protected from spambots. You need JavaScript enabled to view it.
www.mikonoexpogroup.com

Galliford Try Partnerships' South East business is celebrating double success having scooped 'Best Supported/ Sheltered Housing Scheme' at the Housing Excellence Awards and 'Best Development' at the Evening Standard New Homes Awards 2017.
The UAE's finest carpenters, technicians, and expert operators stole the spotlight at the Middle East's dedicated trade fair for hardware, tools, machinery, and materials in Dubai this week.
The 4th edition of BuildTech Yangon will be held from 18 to 20 May at the Myanmar Convention Centre, Myanmar. Over 4,000 delegates and 80 exhibiting brands will witness new developments in green building as well as other cutting edge technologies in the building and construction sector.
Kirby was awarded an International Safety Award with Merit at the British Safety Council International Safety Awards held in London on Friday, May 5th 2017.
Balfour Beatty, the international infrastructure group, has been awarded a $625 million (c. £484 million) contract to reconstruct and improve the 'Southern Gateway', an 11 mile stretch of road in Dallas, Texas.