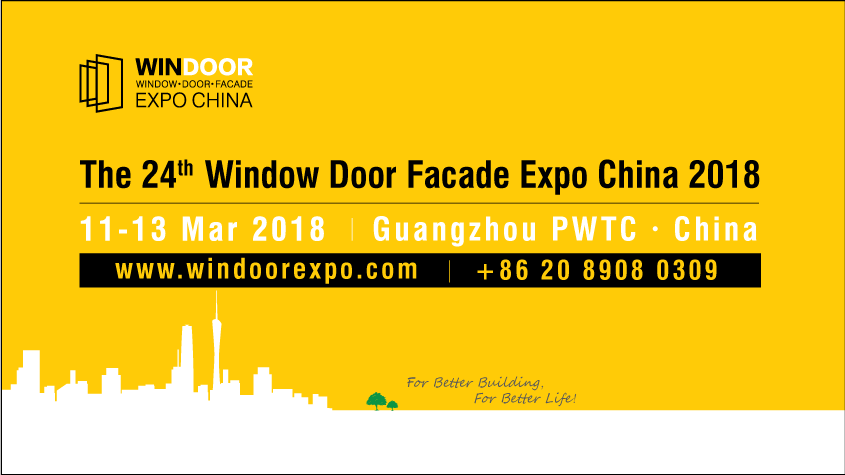 As the first sourcing event for window, door and facade products in China, Windoor Expo has been dedicated to bringing new business to and creating new partnerships in the industry for over 23 years.
In 2018, this annual trade show will bring together more than 600 international and local exhibitors who would welcome an expected 60,000 visitors comprised of architects, builders, contractors, fabricators, manufacturers, real estate developers, traders and other industry players from all over the world.
With 600+ exhibitors covering 85,000 square meters of exhibition space, Windoor Expo will take place again in Guangzhou, China from March 11 to March 13, 2018. Visitors can view and compare the latest products and solutions on facade systems, window door systems, aluminum profiles, building glass, equipment, hardware, structure sealant, sun shading from across Asia and the world.
Contact:
Event Name: The 24th Window Door Facade Expo China 2018 (Windoor Expo in short)
Event Date: 11 March 2018 – 13 March 2018
Event Venue: Poly World Trade Center, Guangzhou, China
Event Organizers: Guangzhou Citiexpo Co Ltd
Contact Number (with country & area code): +86 20 8908 0309
Email: info@windoorexpo.com
URL: www.windoorexpo.com