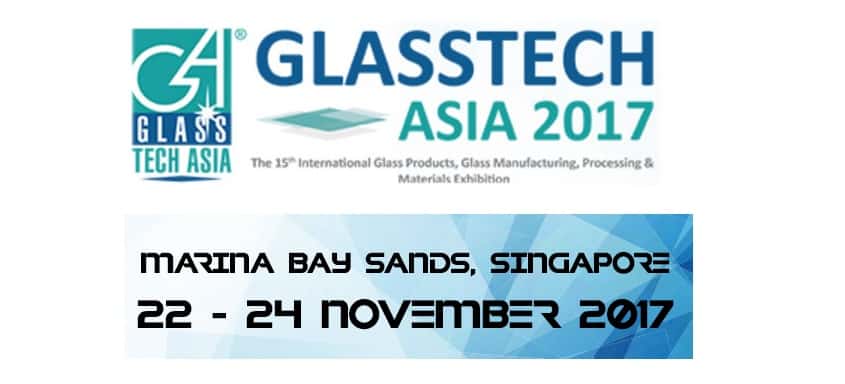 On a global scale, the demand for flat glass is forecast to advance 6.6% per annum to nearly 10 billion square metres in 2018, valued at USD$102 billion, according to a study by Freedonia Group, Inc.
Closer to home, the Asia-Pacific region has been observed to be the largest regional market for flat glass, accounting for over 50% of global demand. The region is also expected to see the fastest gains through 2018, benefitting from the presence of the fastest-growing national markets for flat glass on an
international scale.
As such, the Glasstech Asia series will return to local shores after eight years to make its 15th presentation from 22 – 24 November 2017, at Marina Bay Sands Singapore. This trade exposition will feature innovative glass products, manufacturing and processing technologies as well as key knowledge platforms for an all-rounded experience.
Contact
Marina Bay Sands, Singapore 
Organisers: Conference & Exhibition Management Services Pte Ltd
T: +65 6278 8666/4077
Email: GA@cems.com.sg , GA_publicity@cems.com.sg 
URL: http://glasstechasia.com.sg/