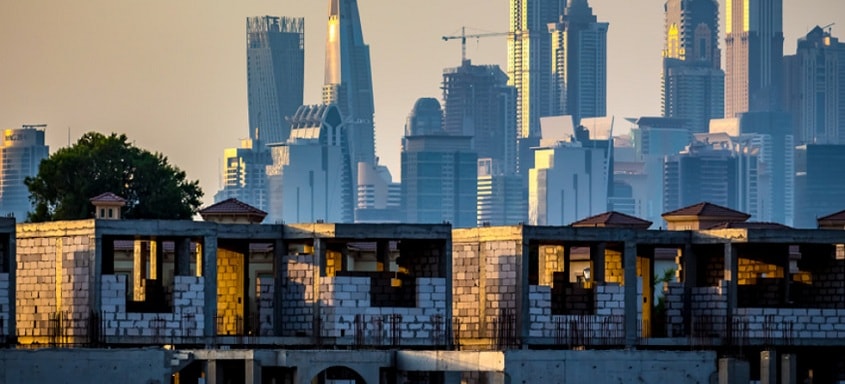 Dubai has built its fame developing some of the tallest, largest, and most magnificent construction projects in the world. Recognized globally as a luxury destination, the Emirate might have a surprise in store.
Dubai is now focusing on building more compact and efficient developments in response to market demands, an expert reveals to The Big 5.
About The Big 5
26 – 29 November 2018, Dubai World Trade Centre
The Big 5 is the region's largest and most influential event for the construction industry.
Organised by dmg events, the exhibition showcases 360-degree building solutions clustered in six product sectors: MEP services, Building Interiors & Finishes, Building Envelope & Special Construction, Construction Tools & Building Materials, and Construction Technology & Innovation.
Gathering buyers and manufacturers of construction products from around the world, The Big 5 also offers a broad educational agenda, with two high-level conferences and dozens of CPD-certified workshops.
On its 39th edition, the event will feature Middle East Concrete, HVAC-R Expo, the Urban Design & Landscaping Expo and The Big 5 Solar.
ABOUT DMG EVENTS
dmg events is a leading organiser of face-to-face events and a publisher of trade magazines. We aim to keep businesses informed and connect them with relevant communities to create vibrant marketplaces and to accelerate their business across multiple platforms. dmg events organises more than 80 events across 25 countries, attracting over 350,000 attendees and delegates every year.  The company's portfolio of products includes many industry leading events such as the Big 5 construction shows and the ADIPEC and GASTECH energy events. Founded in 1989, the company is headquartered in Dubai, UAE, and is a wholly-owned subsidiary of the Daily Mail and General Trust plc (DMGT, www.dmgt.co.uk ), one of the largest media companies in the United Kingdom.