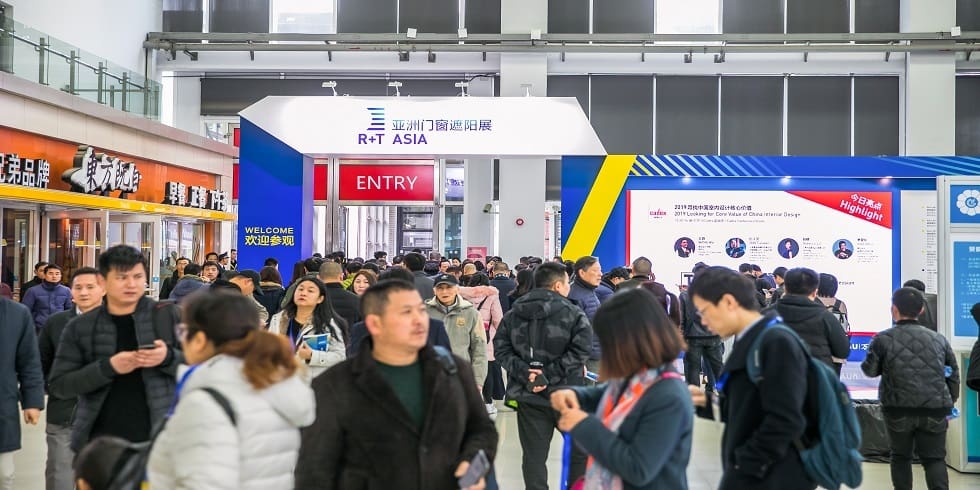 Every year the entire sun protection systems and door/gate industry comes together in one place.
Held June 28-30, 2020 at theNational Exhibition and Convention Center (NECC) in Shanghai, China, the 16th edition of the R+T Asia trade show will host the industry's leading manufacturers, newcomers, industry associations, and key opinion leaders.
You can expect the newest sun protection products, such as window shades, textile materials, outdoor shades, motorized blinds, tie-up shades, window motors, accessories, and hardware. The door/gate industry will showcase commercial doors, roll-up doors, steel doors, slide doors, entry doors, access control products, smart door lockers, car park doors and systems, garage doors, and hardware systems.
Guaranteed an excellent new product presentation as well as 20+ educational and networking events onsite will maximize your experience and results.
To get free access to the show and news updates, click here.
Event Name:  R+T Asia
Venue         : National Exhibition and Convention Center (NECC) Shanghai, China
Date           : June 28-30, 2020
Organizer    : VNU Exhibitions Asia Ltd, Landesmesse Stuttgart GmbH
Tel              :  Tel: +86 21 6195 6088
Fax             :  Fax: +86 21 6195 6099
Email          : dominika.karwala@vnuexhibitions.com.cn
Website      : en.rtasia.net
LinkedIn     : https://www.linkedin.com/company/r-t-asia
Facebook    : https://www.facebook.com/RTAsiaFair
Tweeter      : https://twitter.com/RTAsiaFair