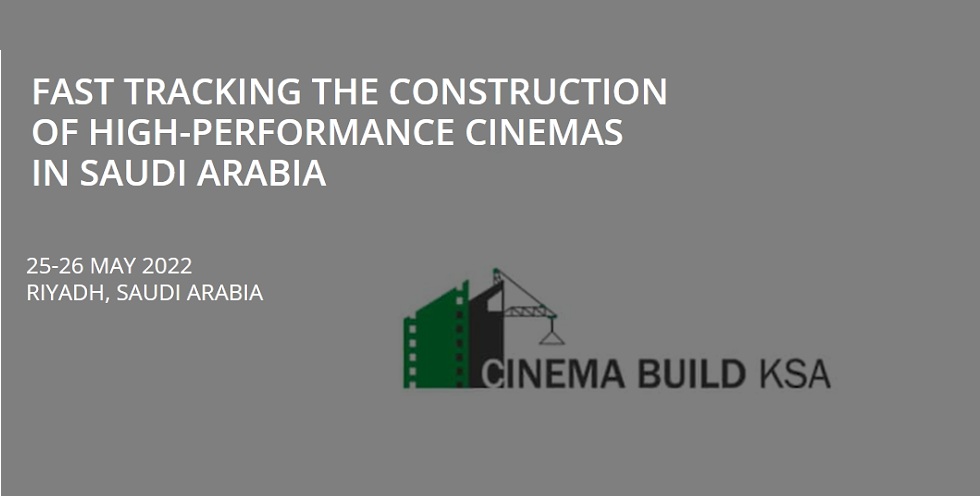 The 4th Cinema Build KSA Forum will take place in Riyadhon 25 – 26 May 2022. This event continues to be the only platform that focuses on the challenges and opportunities in the growing cinema construction industry in the Kingdom of Saudi Arabia.
As the country's cinema market continues to grow, the conference aims at identifying the refinements that are needed to fast-track the construction and overcome the slump faced by the industry in the past 18 months. The event also serves as a learning center for Saudi cinema stakeholders looking to build world-class cinemas.
4th Cinema Build KSA will bring together key cinema project owners and decision makers who are involved in the construction, development, and expansion of cinemas in Saudi Arabia. The conference provides several networking and business opportunities to international brands and serves as a one-stop-shop for the local cinema industry decision makers.
Event Name: 3rd Cinema Build KSA Forum
Event Venue:Riyadh, Saudi Arabia
Event Date:25-26 May 2022
Event website link: www.cinemabuild.com
Complete Event Organizer Name:Great Minds Event Management
Communication number (with country & area code):+971 4 568 7800
Email ID:info@gmevents.ae
Social Media Links: